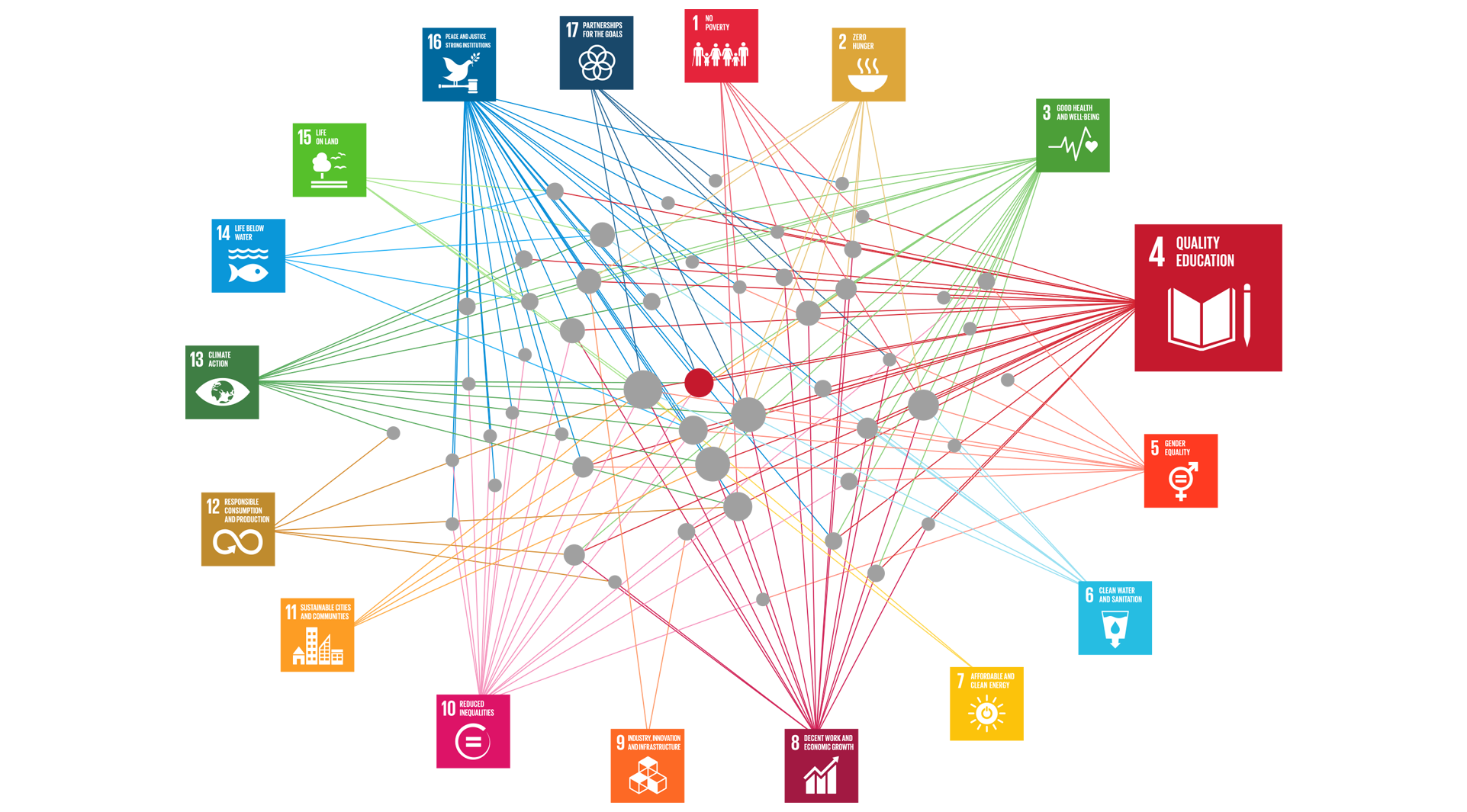 15 Mar 2023
18:15 - 19:45 CEST
Online - A2, Maison de la Paix, Geneva Switzerland
Complex Interlinkages between the SDGs - 23.03.2023
Thursday 23.03.2023 – 18:15 to 19:45 CET – Online & A2, Maison de la Paix, Geneva, Switzerland
The world faces an unprecedented scale of change, symptoms of which include multiple deep and wide human and environmental shocks and stressors; from increasing inequalities affecting education and health to accelerating climate change and decreasing biodiversity. The world – and the problems the world is facing – are complex, and yet the research methods currently used and policy solutions offered do not adequately grapple with that complexity.
This event begins a discussion on taking complexity seriously as we examine linkages between several SDGs, and how systems insights and practices can be more effectively leveraged for the common good to counteract negative global trends and harness positive developments, particularly with regard to governance, financing, and cooperation across several SDGs.
Programme
Welcome
Presentations:
Mauricio Barahona, Felix Laumann, Imperial College London
Taking Complexity Seriously when Examining the Interlinkages between the SDGs
Nathan Sussman, Swiss Lab for Sustainable Finance
Financing for Sustainability
Moira V. Faul, NORRAG
The Promise and Pitfalls of Intersectoriality
Özge Aydogan, SDG Lab
Embracing complexity and systems-thinking for long-term sustainability
Q&A
Speakers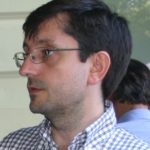 Mauricio Barahona, Imperial College London – Guest Speaker
Mauricio Barahona is the a Professor in the Department of Mathematics at the Faculty of Natural Sciences of Imperial College London. He is also the Chair in Biomathematics. He holds a PhD in Theoretical Physics (Dynamical Systems) from the Massachusetts Institute of Technology (MIT).
Felix Laumann, Imperial College London – Guest Speaker
Felix Laumann is a PhD student at the Department of Mathematics at Imperial College London, investigating the causal interlinkages amongst the United Nations' Sustainable Development Goals.
Nathan Sussman, Centre for Finance and Development – Speaker
Nathan Sussman is Full Professor of International Economics and Director of the Institute's Centre for Finance and Development. His fields of expertise are monetary and financial economic history. He has written numerous articles and co-authored a book on emerging markets and financial globalisation.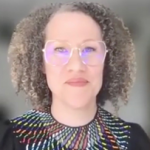 Moira V. Faul, NORRAG – Speaker
Dr Moira V. Faul joined NORRAG as Executive Director in April 2020. She has published widely on education and international cooperation. In addition, she has produced many important studies for international organizations, including the Global Partnership for Education, the UK government, UNESCO, UNHCR, and ActionAid.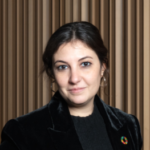 Özge Aydogan, SDG Lab – Speaker
Özge Aydogan, is the Director of the SDG Lab at the United Nations Office at Geneva. She has over 13 years of experience as an international development professional, working across the humanitarian-development spectrum in and with the UN system, international financial institutions, multilateral development banks, the Swiss Government, and research institutions.
After registration, please make sure to check your spam folder if you have not received the confirmation email. In addition, we recommend users from public institutions to use a personal email address to register as Webex may be blocked by your place of work.
If you have not registered as a NORRAG Member yet, please register at the following link in order to receive member benefits and link to people who share your interests.
Organising partners
Centre for Finance and Development – Website

The Centre for Finance and Development (CFD) is an ambitious, collaborative research hub and a leading international and interdisciplinary exchange platform in finance and development-related topics.
Centre for International Environmental Studies – Website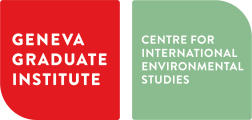 Established in 2010, the Centre for International Environmental Studies (CIES) is the Geneva Graduate Institute's focal point for research on environmental issues.
The Centre is dedicated to a better understanding of the social, economic and political facets of global problems related to the environment.
Global Health Centre – Website

The Global Health Centre provides a better understanding of the shifting power balance in global health. Since 2008, the Centre has contributed to the capacity building of decision-makers, government representatives, international organisations and other stakeholders.
(Visited 527 times, 1 visits today)