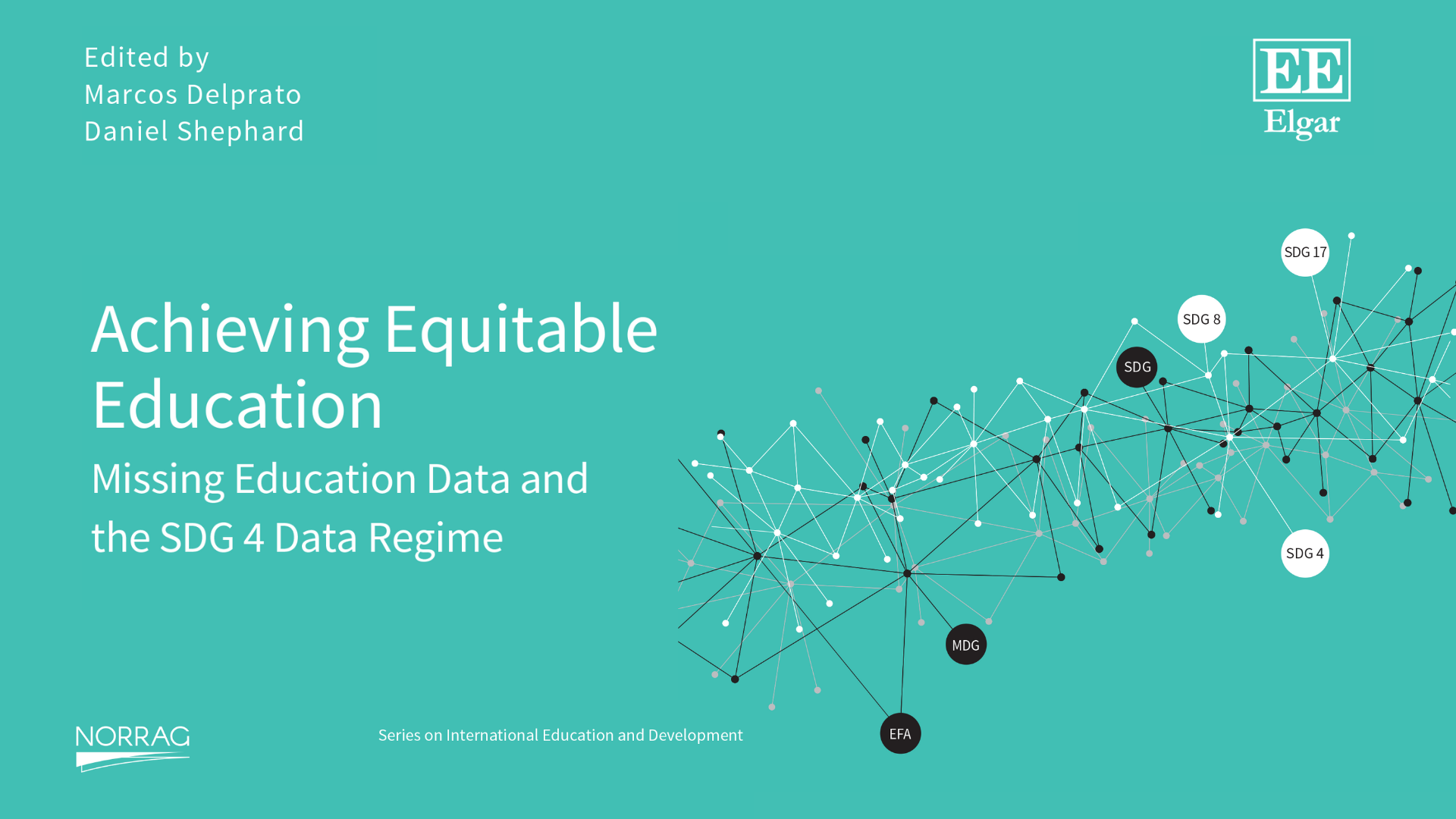 Coming soon : Achieving Equitable Education - Missing Education Data and the SDG 4 Data Regime
We have passed the midpoint of the Sustainable Development Goal agenda, but the achievement of Goal 4 (SDG 4) on "inclusive and equitable quality education" for all remains uncertain. Gaps in the education data regime are one driver of this uncertainty. Such missing data often affect contexts and groups that are being left furthest behind on the various targets outlined in SDG 4. The chapters of this book provide a nuanced understanding of education data gaps across regions, themes, and levels of education systems. This book contributes to envisioning a more effective global education data regime that can better support the achievement of quality education for all.
Open access publication
End of 2023.
E. Elgar Cheltenham, UK
Book series editors
Moira V. Faul, Executive, Director NORRAG, Switzerland
Chanwoong Baek, Academic Director, NORRAG, Switzerland
Editors
Marcos Delprato, Senior Lecturer, Centre for International Education, University of Sussex, United Kingdom
Daniel Shephard, Research Affiliate, University of Glasgow, United Kingdom
About the series: International Education and Development
The books in this series intend to generate an international debate on emerging trends in education and provide space for authors that represent diverse perspectives and knowledge communities. Reflecting the mission of NORRAG to produce, disseminate and broker critical knowledge on topical issues that emerge in education and development, the series aims to broker knowledge at the interface between research, analysis, policy and practice within the comparative, development and international education community.
(Visited 176 times, 1 visits today)