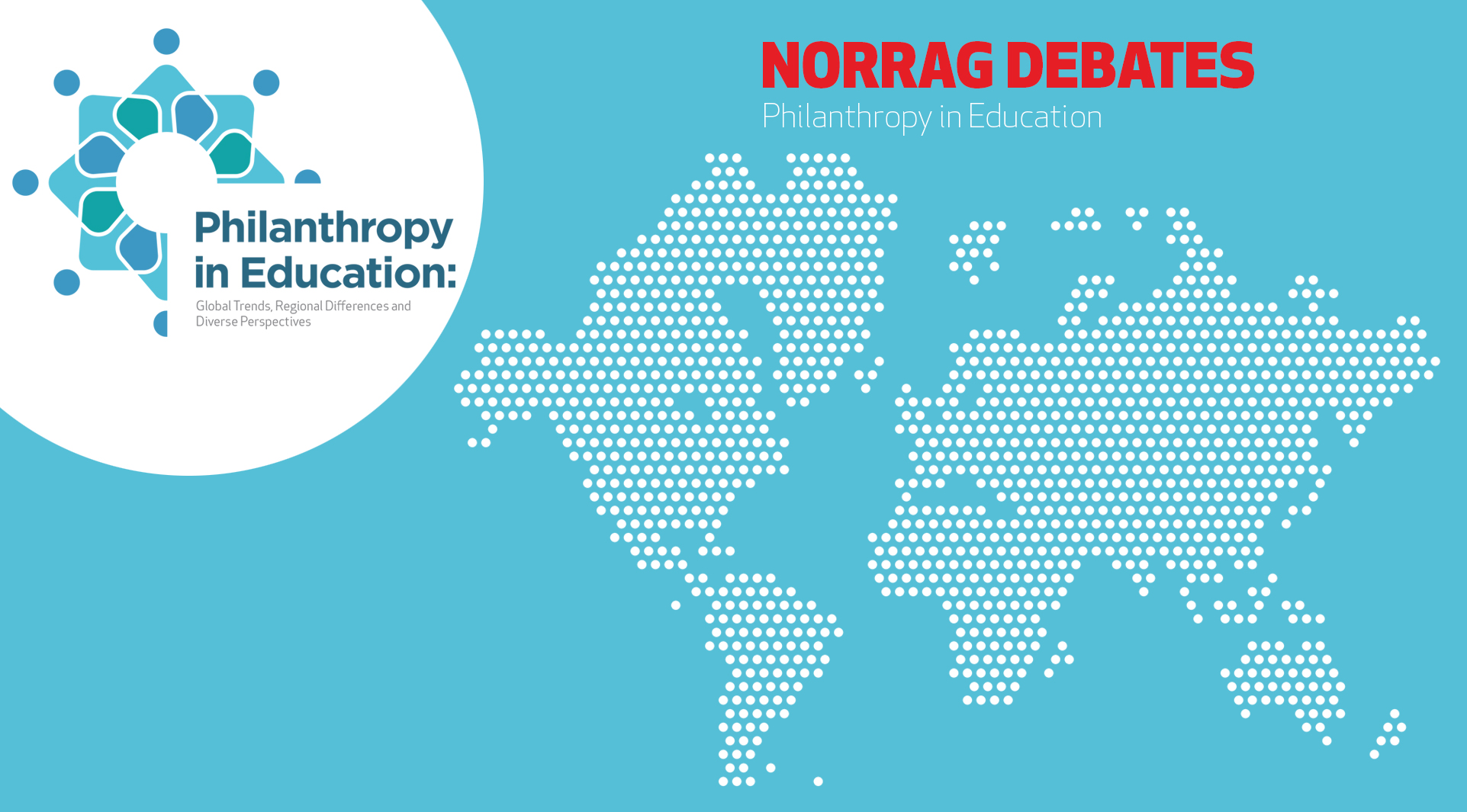 Initiating Stakeholder Dialogue and Research: Philanthropic and CSR Support for Education in India
This post is part of the NORRAG Debates stream on Philanthropy in Education, which follows presentations about and around the Philanthropy in Education Symposium series, co-sponsored by NORRAG, the Sheikh Saud bin Saqr Al Qasimi Foundation for Policy Research, and the Open Society Foundations. This post reflects on the second event in the Symposium series, a roundtable co-organized by NORRAG and the India Development Foundation on "Philanthropic and CSR Support for the Right to Education Act".
Dr. Arushi Terway is Senior Lead Research Associate at NORRAG, and based in New Delhi, India. She directs NORRAG's portfolio on Private Sector Engagement in Education which includes innovative financing, philanthropy and education, public-private partnerships, and private sector support for the Right to Education movement, with a focus on good giving and socially responsible private sector engagement in education.
Dr. Nishant Chadha is Research Fellow and Head of Projects at India Development Foundation. Dr. Chadha is a development economist with a strong interest in the fields of political economy, governance issues and the economics of education. He currently researches the impact of urbanisation on education, the market for private schools and the role of economic changes in shaping politics.
On 27 April, 2018, Indian education sector stakeholders — representing perspectives from philanthropic organisations, corporate social responsibility units, international organisations, academia, and research institutions — participated in a roundtable discussion on "Philanthropic and CSR Support for the Right to Education Act"  at the Indian Habitat Centre in New Delhi. The roundtable discussion was organised by India Development Foundation (IDF) in partnership with NORRAG as part of the Philanthropy in Education Series.
This roundtable was organised in light of recent evolution in the types of philanthropic actors and models of engagement in India, which provides an opportune window for dialogue and examination of the role of philanthropic actors in supporting the right to education.
Philanthropy in the Indian sub-continent is deeply rooted in the cultural ethos, with all major Indian religious philosophies considering giving back to society as an essential duty of an individual. Historically, family members of large industrial firms, such as Tata, Birla, Bajaj, Mahindra, and Godrej, are seen as leaders in philanthropy, who have funded charitable activities using corporate profits and personal donations since before the Indian independence in 1947. Leading industrialists also institutionalised philanthropic activities by setting up charitable trusts, foundational and educational institutions.
Since the 1990s, sharp economic growth, and a growing global interest in India, has been the backdrop of further growth in philanthropic activities of individuals and corporations. India now ranks 4th on Forbes billionaires list among countries with the most billionaires. By the year 2016, domestic philanthropy, including both individual and corporate philanthropy, was higher than foreign philanthropy, i.e. INR 49,000 Crore of INR 70,000 Crore (USD 0.7 million of USD 1 million). India ranked No. 81 out of 139 countries in the World Giving Index in 2017, up from No. 134 in 2010.
The Indian philanthropic sector includes some well-known international actors like Susan and Michael Dell Foundation, Bill and Melinda Gates Foundation, alongside major domestic foundations such as Tata Trust, Azim Premji Foundation, Shiv Nadar Foundation, Bharti Foundation, Reliance Foundation, to name a few. Some experts have observed that many of the new philanthropic actors are bringing in new approaches to philanthropic activity in India that focuses more on scale, efficiency, and impact of investment. The Companies Act of 2013 further increased corporate giving to the social sector with the Corporate Social Responsibility (CSR) mandate. The CSR mandate requires companies with net worth of INR 500 Crore (USD 83 million) or more to spend at least 2 per cent of their net profits towards Corporate Social Responsibility activities.
Education has been the most prominent sector of philanthropic giving for all donors. While data on the total philanthropic funding for education in India is difficult to come by, the Hurun India Philanthropy List estimated that the richest Indians donated over INR 800 Crore (USD 120 million) in 2016 to education, which was equivalent to 35 per cent of all donations. Education has been consistently one of the top investment sectors for CSR funds as well; in 2015-2016 29% of CSR funds went to education or INR 4001 Crore (USD 602 million) from 5423 companies.
The roundtable discussion provided a platform for the education stakeholders to share their perspectives on the role that the philanthropic sector plays in supporting quality elementary education in India. Participants highlighted the great diversity in both the philosophies and approaches to how various philanthropic leaders and organisations engage in the education sector.  There was a general agreement that to a great extent, philanthropic engagement in the education sector is driven by individual visions and not necessarily by comprehensive needs assessment and evidence based intervention design.
It is important to acknowledge that several major philanthropies have invested in high quality research, monitoring and evaluation, and learning exercises over the years. Many of these organisations have also developed partnerships with each other, with the local community, and with the government, in order to ensure that their intervention is aligned with the needs of the community and with other activities in the area. On the other hand, many small philanthropies also work in the education sector, often supporting one or two schools in a community, and have largely remained fragmented in their support, with few opportunities for knowledge sharing and learning. Programming through CSR initiatives is even further isolated as it is  governed by a separate set of government mandates and corporate systems.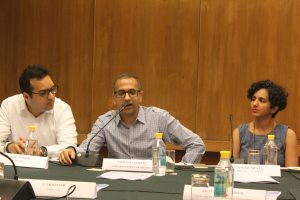 The participants recognised that philanthropic actors occupy a unique space in the Indian education sector and there is a need for better understanding and knowledge sharing between actors on their diverse experience. The group identified the need for analytical research on the various approaches and modalities that philanthropic actors employ when engaging in education development. Further research, knowledge generation and sharing of this experience can provide additional strategic alignment in efforts of philanthropic actors as well as the government in the provision of equitable quality education in India.
Over the coming months, the organising partners (India Development Foundation and NORRAG) will develop a report on Philanthropy in Education in India based on existing literature and the roundtable discussion. The organising partners, with support from the roundtable discussion participants, will also develop a research agenda to analyse the diversity in approaches and modalities of engagement by philanthropic organisations within the education sector.
Contribute: The NORRAG Blog provides a platform for debate and ideas exchange for education stakeholders. Therefore if you would like to contribute to the discussion by writing your own blog post please visit our dedicated contribute page for detailed instructions on how to submit.
Disclaimer: NORRAG's blog offers a space for dialogue about issues, research and opinion on education and development. The views and factual claims made in NORRAG posts are the responsibility of their authors and are not necessarily representative of NORRAG's opinion, policy or activities.
(Visited 494 times, 1 visits today)