Series Update – Philanthropy in Education: Global Trends, Regional Differences and Diverse Perspectives
The symposium series Philanthropy in Education: Global Trends, Regional Differences and Diverse Perspectives is a new initiative launched and co-sponsored by NORRAG, the Sheikh Saud bin Saqr Al Qasimi Foundation for Policy Research, the Open Society Foundations and the Graduate Institute, Geneva. It seeks to facilitate greater understanding and collaboration between philanthropic organizations, national policymakers, representatives of international organizations and academics working in the field of education.
As the number and type of philanthropic organizations continue to grow across the world and they become more influential actors in the education and development sector, there is a demand to deepen collective knowledge of the sector. Arguably, education and health are the two sectors that attract the largest amount of financial support by individuals, corporations and foundations. Furthermore, international organizations tend to highlight the importance of cooperating with new partners to reach the 2030 Sustainable Development Goals. While some studies have highlighted the complementary role that philanthropic institutions play in the distribution of public goods, such as education, other studies have raised concerns related to equity, accountability, neutrality, effectiveness and efficiency. The symposium series provides a forum to discuss empirical research on philanthropy and education. In addition, it provides a space to share studies that explore socially responsive and effective giving of individuals, corporations and foundations.
In addition to facilitating engagement between actors, the symposia seek to enrich the current body of research and invite researchers, practitioners and/or policy makers to submit papers that explore philanthropic activity in the education sector. Perspectives from any education/philanthropy related discipline are encouraged, as are diverse methodologies. While not required to fall into one of these categories, papers may be related to:
Philanthropy and the Sustainable Development Goals (SDGs)
The private sector and philanthropy
Philanthropic and government engagement across the North-South divide
Challenges and opportunities for philanthropy in education looking forward
Multilateral agencies and philanthropic engagement
Fostering collaboration between stakeholders (philanthropic organizations, national policymakers, international organizations and academia)
The emergence of new philanthropy actors in emerging economies
Individual giving in support of schools and higher education (including alumni giving)
Case studies
Papers presented at the symposia will be published online and widely disseminated by the initiators of the series. In addition, an edited volume on global trends in philanthropy in education will be prepared in which the contributions of the keynote speakers will be made available to a broad audience.
Programme Outline of the Series
The series Philanthropy in Education: Global Trends, Regional Differences and Diverse Perspectives consists of an inaugural symposium (held in Geneva, November 2017), six regional symposia (in Francophone Africa, India, People's Republic of China, North America, Anglophone Africa and Brazil), and a closing symposium (held in Ras Al Khaimah, United Arab Emirates, May 2019). In addition to the overall symposium theme, the regional symposia will address topics that are relevant for the specific region. A Call for Papers will be issued a few months before each event in collaboration with the co-organizers and co-sponsors of the regional symposium.

The symposia and themes list more in details (forthcoming dates may change):
22-24 November 2017: Inaugural Symposium in Geneva, Switzerland (find out more)
Philanthropy in Education: Global Trends, Regional Differences, and Diverse Perspectives
27 April 2018: Round Table I in New Delhi, India (find out more)
Philanthropic and CSR support for the Right to Education Act: A Platform for discussion and research, co-organized with the India Development Foundation (IDF)
5 December 2018, Geneva: Innovative Financing for Education: Potential, Progress and Debates, co-organised with the Centre for Finance and Development of the Graduate Institute Geneva (find out more)
15 January 2019, Beijing: Philanthropy in Childhood Education in China: Trends and perspectives
co-organised with the China Global Philanthropy Institute, 21st Century Education Research Institute and the Laoniu Foundation (find out more)
31 Jan – 1 Feb 2019, Johannesburg: Philanthropy in Education in South Africa: A space for learning and collaboration, co-organised with the Zenex Foundation and the Human Science Research Council (HSRC) (find out more)
CIES 2019 (14-18 April 2019, San Francisco):  Two panels on Philanthropy in Education (find out more)
9 April 2019, New York: "Investing in Education in Africa: Diverse Perspectives on Innovative Financing" at Columbia University, Teachers College. The event is hosted by the Center for African Education at Teachers College in cooperation with NORRAG, CAE and Columbia Business School. More information to follow (find out more)
19 April 2019, Stanford: Stanford scholar forum, Silicon Valley Philanthropy: "Disruption" and the Implications for Education Development, in collaboration with the Al Qasimi Foundation for Policy Research, OSF and Stanford PACS (find out more)
2020: Symposium in Brazil or Argentina
Public-Private Partnership in Education for the Marginalized in Latin America (tbc)
31 May – 1 June 2020: Closing symposium in Ras Al Khaimah, United Arab Emirates (find out more)
"Philanthropy in Education: Reflections and Actions towards 2030", hosted by Al Qasimi Foundation for Policy Research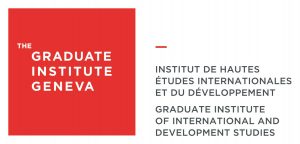 Save
Save
Save
Save
(Visited 2,984 times, 1 visits today)