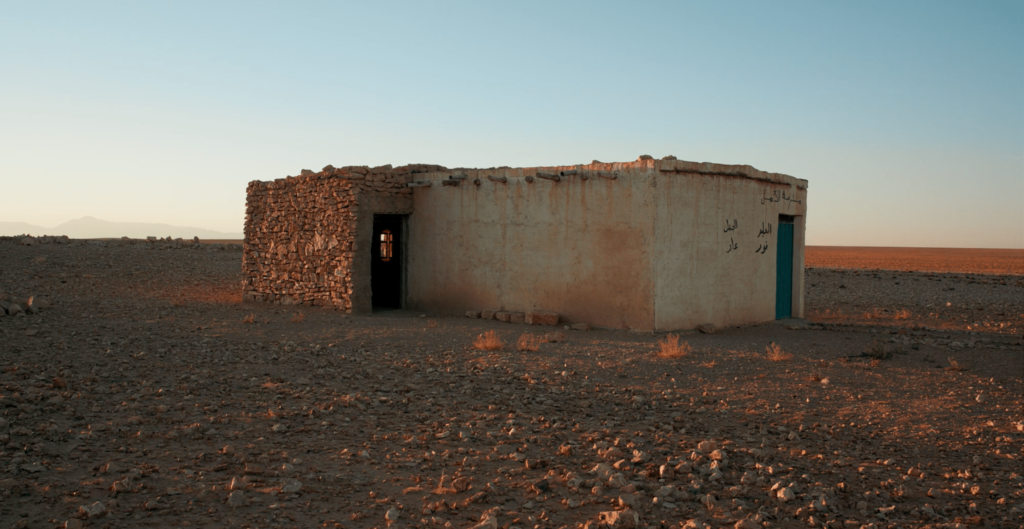 CIES2023 online "Spaces of Education in Film Festival" - "School of Hope" (2021) by Mohamed El Aboudi
The next film in the CIES2023 online "Spaces of Education in Film Festival" is Mohamed El Aboudi's (2021) "School of Hope" (Toiveiden Koulu) in Arabic with English Subtitles – 78 min.
This beautifully-lensed documentary, set against the backdrop of distant snow-capped Atlas mountains takes us to an isolated nomadic community, the Oulad Boukais tribe, which herds sheep in the Moroccan desert. The film joins the community each winter for three years, from when a teachers arrives to set up a school as their water disappears due to drought. The film is profound on climate change and foundational learning: its aesthetics reflect the community's relative isolation and vulnerability to drought and the children's urgent need for education as the way of life that has sustained them for generations is threatened.
Watch "School of Hope" online:
Free access until May 16, 2023, from anywhere in the world.
Password: CIESSchool
Live Panel Session on the film: Friday May 5, 5-6pm Geneva Time – CEST (11am EDT). Featuring:
Film director – Mohamed El Aboudi
Author of "Seeing Education on Film" – Dr. Alexis Gibbs (University of Winchester)
Editor of upcoming NORRAG Special Issue 09: "Foundational Learning: Debates and Praxes" – Hugh McLean
The Live Panel Session will also be live-streamed on YouTube.
(Visited 91 times, 1 visits today)