World Climate Research Programme - My Climate Risk Events: 5 and 6 October 2023
Can We Do Better? Climate Science and Colonialism
1. "Can We Do Better? Climate Science and Colonialism"

This two-day webinar series is part of the MCR Education Working Group's exploration of Colonialism and Climate. We are honored to host esteemed speakers who will delve into the complex relationship between climate science and colonialism.
5 October 2023, 10:00 – 12:00 UTC  (11 AM (UK); 6PM (Philippines))
6 October 2023, 13:30 – 15:30 UTC  (5:30 AM (Alaska), 10:30 AM (Brazil), 2:30 PM (UK), 3:30 PM (France))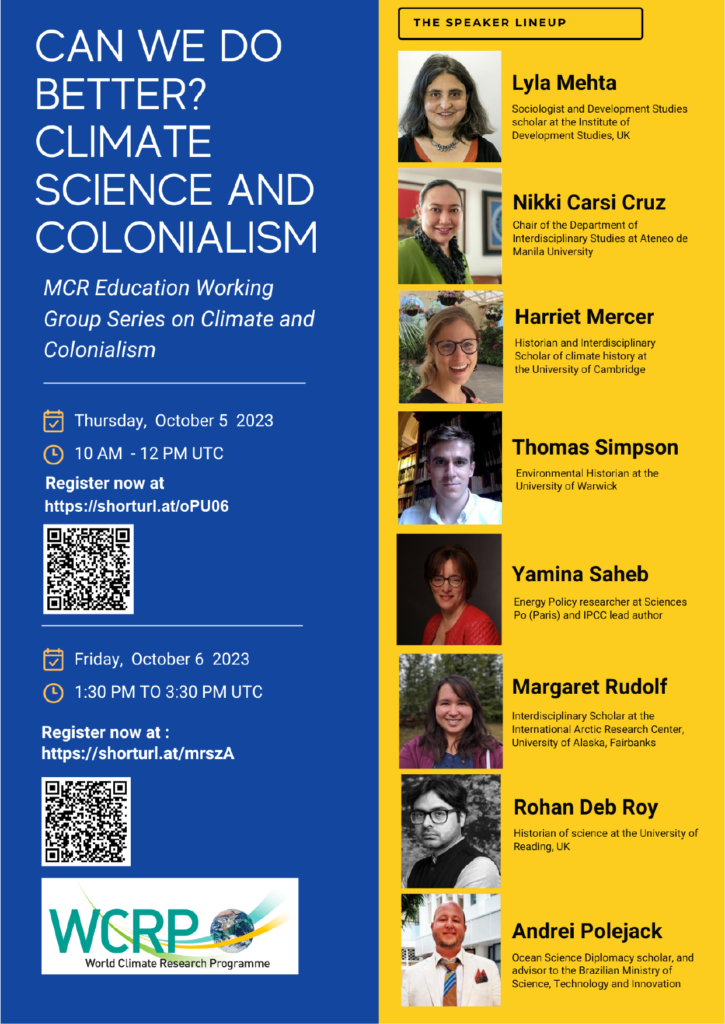 2. Adaptation Futures 2023, "All Eyes on 'My Climate Risk': Q-storming towards Collective Pathways to Adaptation Action"
As part of the Adaptation Futures 2023 conference, the Walker Institute is organising an exciting side event.
Date: 5 October 2023
Time: 16:00-17:30 (EDT) / 21:00-22:30 (BST)
Room: 520D (Hybrid – Zoom Room)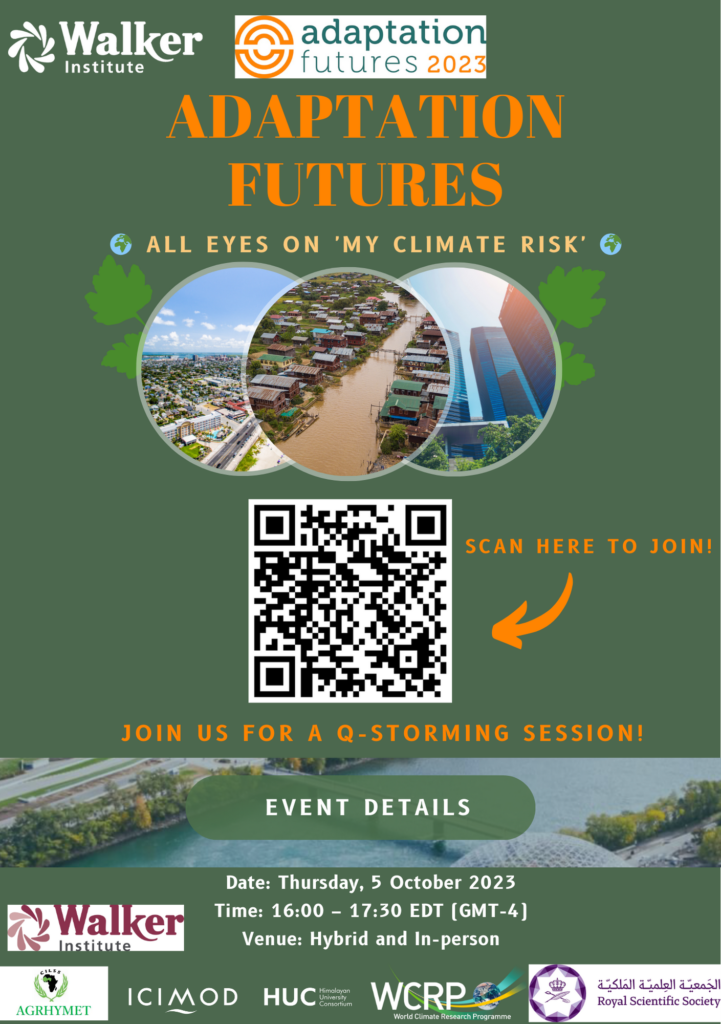 Join us for a dynamic session that is designed to bridge the gap between science and socio-political action in addressing climate risks. This 'Q-storming' event will feature representatives from various communities and will explore innovative approaches, including the World Climate Research Programme's Lighthouse Activity, 'My Climate Risk' (MCR). Discover how MCR embeds climate risk within its unique local and social context. Attendance requires registration for the Adaptation Futures 2023 conference. More information here.
Click here to watch the promotional video!
These meetings/webinars promise to provide enlightening discussions on pressing climate issues and their intersections with broader socio-political contexts.
(Visited 41 times, 1 visits today)