3-4 May in Nairobi, Kenya- State of Education in Africa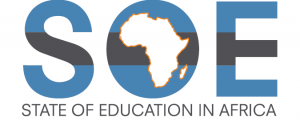 Join the Africa-America Institute for the third State of Education in Africa Conference, which convene policy makers, influencers, education leaders and innovators from across Africa and around the world to coordinate and track the progress of higher education in Africa. Presenters will share their visions and transformative ideas for handling the challenges presented by the rapidly changing political, cultural and educational landscape on the continent, to promote input and open discussion.
To learn more about the program and register, please visit the Conference website.
(Visited 181 times, 1 visits today)