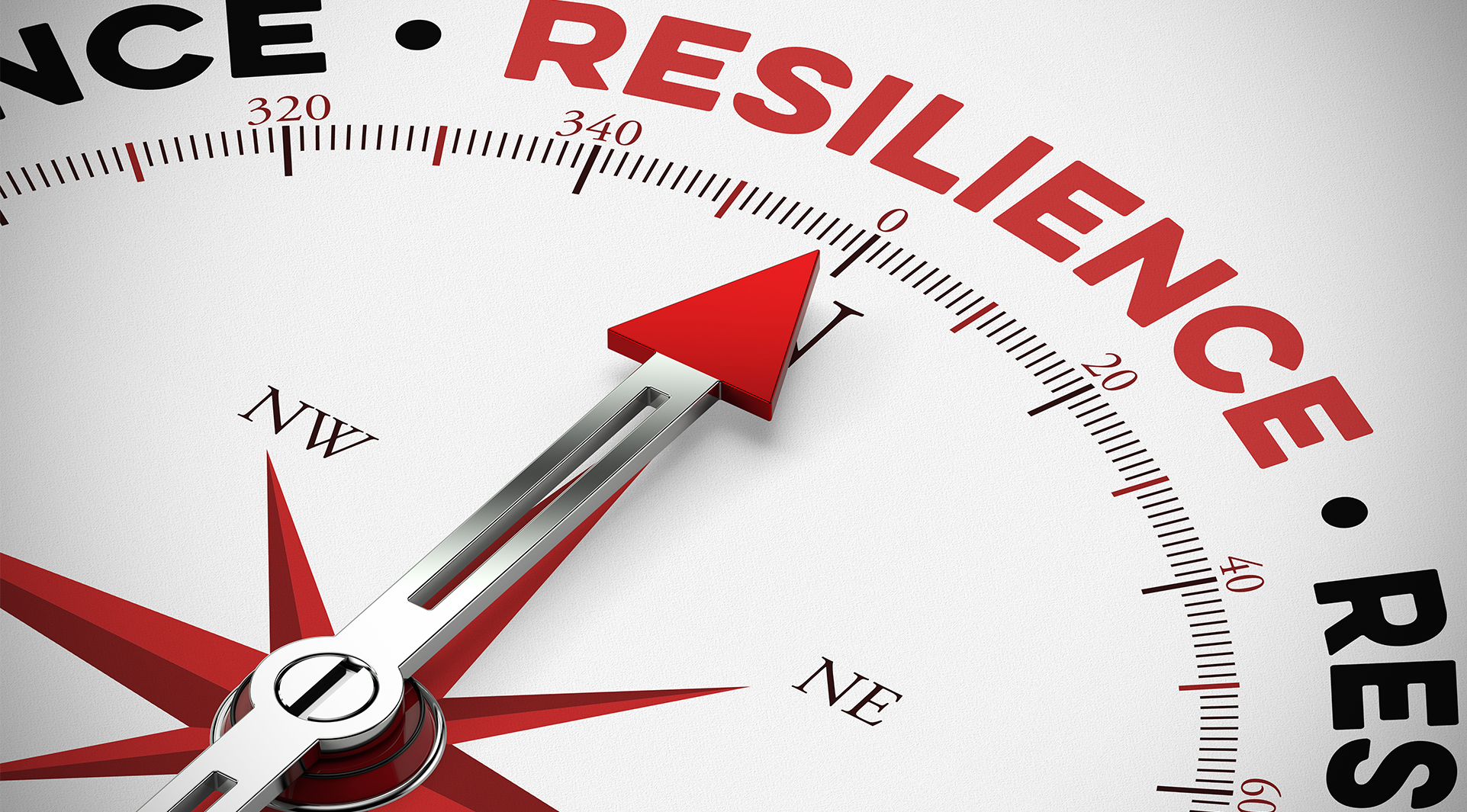 Student resilience during the COVID-19 crisis
Abstract: This NORRAG Highlights is written by guest author, Anne-Fleur Lurvink, a high school teacher in Rotterdam, The Netherlands. One year from the start of the pandemic, she reflects on where her community stands in terms of students' resilience. What does resilience mean? Hear from Lurvink's students themselves, and uncover what can be done to address their needs. 
In May 2020, when I launched a platform in cooperation with the Carey Institute's Centre for Learning in Practice, with the aim of facilitating a teachers' and students' perspective on re-imagining education during the Covid-19 pandemic, I could have never imagined that one year later we would still be captured by lock-downs and school closures. As I am writing this, it has been over a year since schools in the Netherlands closed for the first time on March 16th 2020. I remember the adrenaline of our teacher response to the crisis, the sense of community and empowerment, and the pride we took in having our entire curriculum online by next day. Then came the struggles: the reality of online teaching, the 'missing' children, the mentally and physically hurt children, and the narratives of knowledge deficits and repair programs. We would fix it all over the summer break we thought, so everyone could start the new school year completely up to speed. We were resilient: students, teachers and parents.
Nearly one year later, for the first time since the second school closure of December 16th 2020, children in secondary education can partly come back to school. Therefore, it seems appropriate to take a pause and reflect on where we now stand in terms of students' resilience.
What does resilience mean?
For the past year we have discussed youth resilience and strategies in the international community at great length through webinars, and online workshops. Resilience strategies are considered essential to sustainable development, social cohesion and to building capacity of youth (IIEP). Resilience strategies can focus on the education system, on schools and teachers, and on students. They are often mentioned in relation to Disaster Risk Reduction (DRR); however, they also refer to pedagogies which foster students' resilience. The pandemic has increased the attention placed upon resilience strategies and when you look online a myriad of definitions and frameworks arise.
One definition offered by the Merriam Webster Online Dictionary stems from the field of physics and refers to resilience as "the capability of a strained body to recover its size and shape after deformation caused especially by compressive stress." Another definition which refers to resilience outside the field of physics, is that of having "an ability to recover from or adjust easily to misfortune or change." Whereas in the first case resilience refers to the ability to return to a former shape or condition, the second definition introduces resilience as an adjustment of form. The Inter-agency Network for Education in Emergencies offers a definition of resilience as "a process by which individuals in adverse contexts recover and even thrive" (INEE).
This begs the question: which type of resilience would we like to achieve when we speak of resilience strategies for students? Would we like them to have the ability to adapt, to bounce back to their original shape, or all of the above? Throughout my career as a teacher, I have always argued that the voices of students should be listened to, so in the spirit of practicing what I preach I decided to talk to my students about resilience and their take on this popular concept. After all, they are best positioned to voice their own needs and perspectives.
What students think
When asked about resilience, one of my students immediately jumps in and argues that they are resilient by nature, but that they feel stretched by the long-lasting pressure that is put on them. Teachers, schools and the government, she argues, expect students to be flexible and to continuously adapt to changing context, whilst keeping a system of examination and testing in place that derives from the pre-Covid era:
"We have had to adapt to the ever-changing circumstances of the past year, but the main structures remain unchanged. I think it's better to sometimes not be resilient at all, but to resist, because what if I am strained to the extent where I have completely lost myself?" (student, 17 years old).
Recently, the government has announced that students, teachers and parents need to mentally prepare for the fact that despite their best efforts, it is likely that fewer students will graduate or progress to the next level in secondary education, due to the prolonged school-closure. Though not unexpected, this statement struck a nerve, because it puts all the responsibility on the students and teachers, and bypasses the responsibility of the ones in power. Students are expected to be resilient, whether that means adapting or bouncing back, within systems and structures that are rigid.
This has led to a discourse of describing students who are able to still meet those standards as 'successful' and those who cannot as 'the ones who are falling behind'. This narrative is shaped in terms of 'knowledge deficits' and 'repair programs':
"All we have been hearing about is how we do not meet the standards and how we have to work to repair our deficits in knowledge. Many students are struggling with mental health and this adds to the stress and anxiety we are already experiencing. And compared to whom exactly do we have those deficits, surely not compared to our peers who are in the same situation? We should not be compared to students who took their exams two years ago, the world is not what it was two years ago. We are in need of positive reinforcement from teachers, of a different narrative, one that does not just focus on knowledge, but on the emotional and the social. Whether we graduate or not, we have made it this far and we have learnt so much." (student, 17 years old)
She is right and I am guilty as well. Feeling the pressure of the same narrative and the task schools are given to meet the standards that were set prior to the pandemic, I have at times projected my own anxiety of not being able to meet those standards as a teacher onto my students.
This relates to the question of ownership, that is, whose resilience strategies should one focus on? Strategies merely focused on building resilience in youth run the risk of neglecting issues of accountability and power. As our student rightly points out, it ignores the rigid systems and structures that provide the framework in which they are expected to be resilient.
What can we do?
So, what can we do to respond to our students' needs and to foster their ability to bounce back as well as to adapt? If we listen to what the students are saying here, we can hear that they are in need of three things: room for their social development, for their emotional well-being, and positive reinforcement. These three needs respond to what Wosnitza et al. identify as contributing external factors to fostering resilience: construction of positive relationships, construction of identity and the development of a sense of competence (e.g., self-efficacy).
School closures have limited students' options for social interaction. By investing in social interactions, whether it is through collaborations online, social activities at school or group challenges outdoors, we can try to facilitate an environment where they can work on their positive relationships with their peers and society. After months of online education, this is what they have missed.
It is also important to invest in students' emotional well-being. Numbers at our school show that many students struggle mentally because of the lock-down. Even though this problem may partly be solved when schools re-open, it is important to know how our students are doing mentally and to offer them professional support if need be.
In relation to this, we need to be mindful of the words we use. As my students indicate, they are in need of 'positive reinforcement'. Using constructive language instead of deficit rhetoric will help build students' confidence and will contribute to a positive dynamic and a growth mind-set. In addition, by investing in social education and activities (see example) that offer students insight into their personal qualities, and skills they have not yet developed but would like to develop, we can facilitate a student's sense of competence and self-efficacy.
After speaking with my students, we changed the narrative and are attempting to give them confidence by several means. We are using constructive language. More activities that focus on social-emotional well-being have been organized. Senior students and teachers have co-designed a pathway to the inevitable national exams. Students' voices are heard through a national podcast that provides a platform for students' perspectives.
There is not one resilience strategy. Resilience is complex and interactive. It is personal and contextual, and our pedagogies should be adapted to the needs of our youth in that specific context. We learn about their needs by engaging in conversations with them and by truly listening, by reflecting critically on our own practice and by being willing to adapt ourselves and change our systems.
About the Author: Anne-Fleur Lurvink is a high school teacher in Rotterdam, The Netherlands. She teaches students with high levels of cultural-, socio-, and economic-diversity, many with migrant backgrounds. She specializes in capacity strengthening of youth in urban contexts and development settings, and serves as a UNESCO's Associated Schools Network (ASPnet) coordinator. Contact: af.lurvink@gmail.com. 
(Visited 3,002 times, 1 visits today)