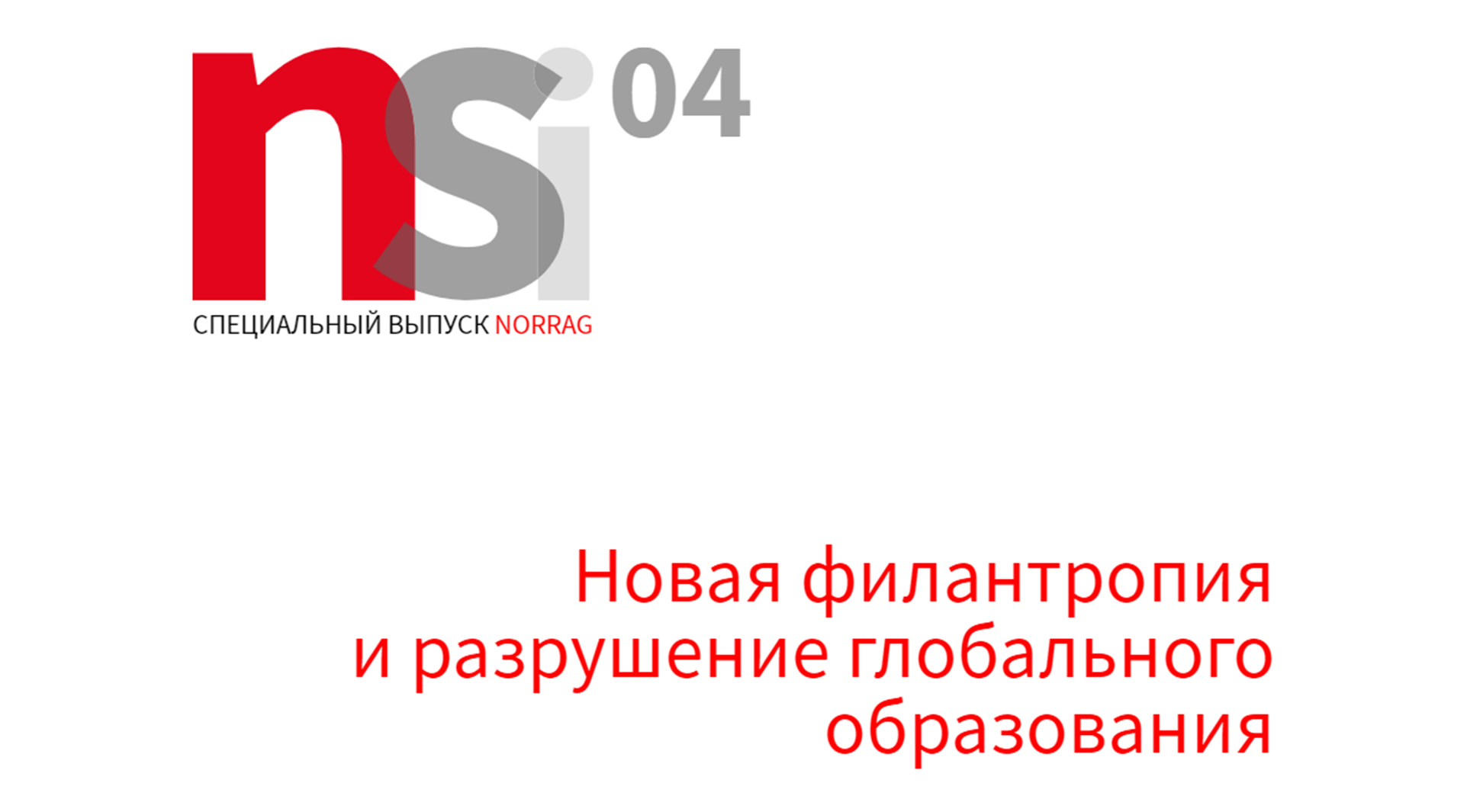 Russian Version of NSI 04 Launched 10 March 2021
NORRAG Partner, Nazarbayev University Graduate School of Education, launched the Russian version of NORRAG Special Issue 04 (NSI 04): "New Philanthropy and the Disruption of Global Education" on 10 March 2021.
The Russian translation of NSI 04 includes 13 articles. Through global and more localized lenses, NSI 04 analyzes the disruptive nature of "new philanthropy" and its role in the changing landscape of global education and development. It seeks to expand the debate and foster dialogue, bridge the gap between theory and practice, as well as stimulate new research, advocacy and policy innovation in international education development.
The launch included attendees from the KIX EAP hub. Watch the recording of the event below:
Click here to read NSI 04 (Russian Version) 
(Visited 72 times, 1 visits today)