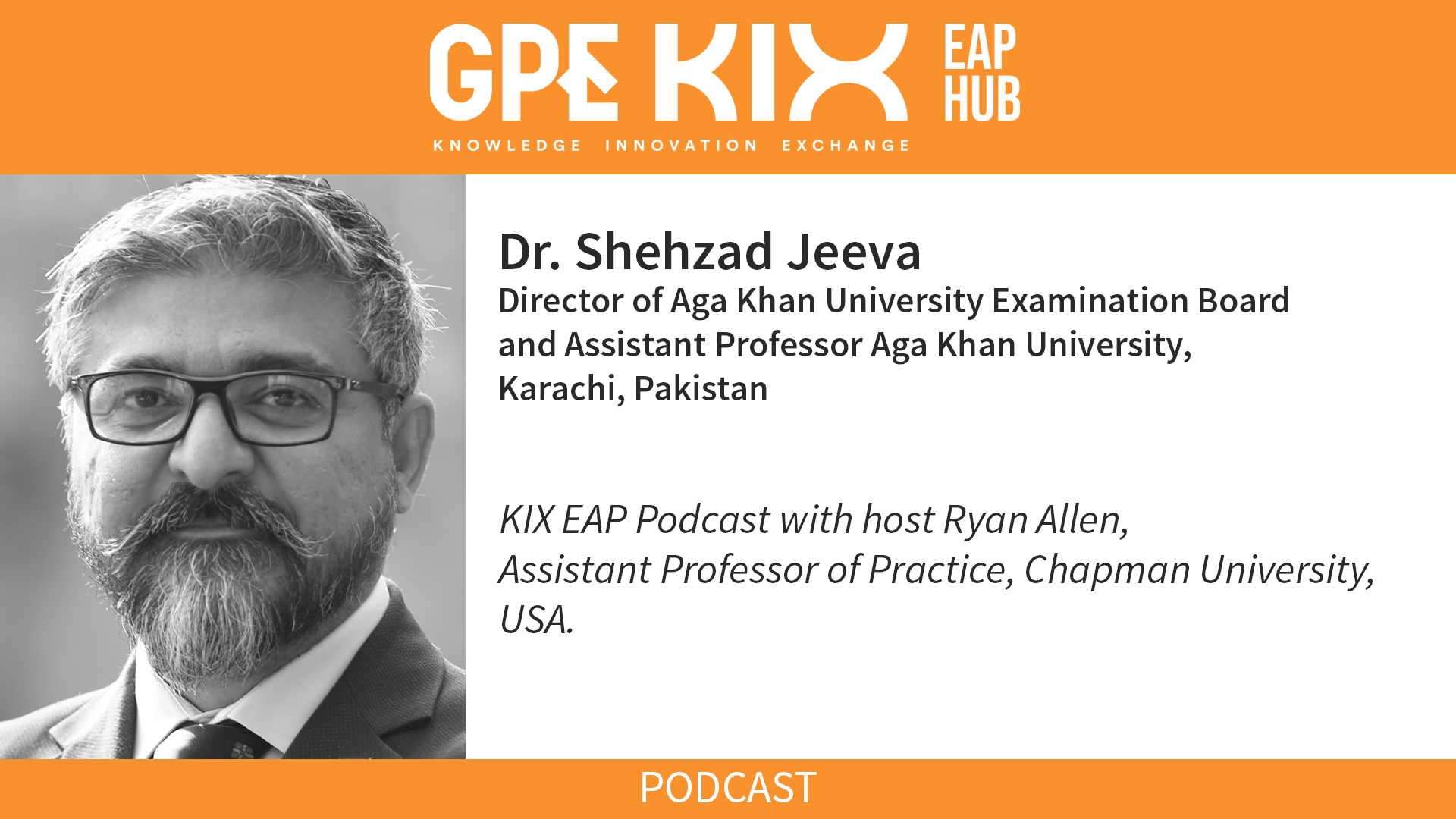 KIX EAP Podcast #3: Dr. Shehzad Jeeva, Director of AKU-EB and Assistant Professor, Aga Khan University
This episode of the KIX EAP Podcast hosted by Ryan Allen, Assistant Professor, Chapman University (USA), features Dr. Shehzad Jeeva, Director of the Aga Khan University Examination Board (AKU-EB) and an Assistant Professor in the university's Faculty of Arts and Sciences, located in Karachi, Pakistan. Dr. Shehzad Jeeva talks about how to foster critical thinking and hands-on learning in a sector used to rote memorization and the path to revolutionizing the Pakistani education system.
The KIX EAP Podcast promotes a diversity of voices in the education discourse, with guests from government, academia, or civil society. Our host Ryan Allen talks with senior education intellectuals, authors and practitioners connected with the Europe, Asia and Pacific region. The hub has team members representing all 21 of the countries in the region who help identify guests for the show. Reach out to us if you have suggestions of individuals that you think should be on the Podcast.
Listen on SoundCloud I Listen on Spotify I Watch on Vimeo.
More information and subscriptions: https://www.norrag.org/kix-eap-podcast/
---
This work was supported by the Global Partnership for Education Knowledge and Innovation Exchange, a joint endeavour with the International Development Research Centre, Canada. The views expressed herein do not necessarily represent those of IDRC or its Board of Governors, GPE, or KIX- EAP and NORRAG.
(Visited 147 times, 1 visits today)