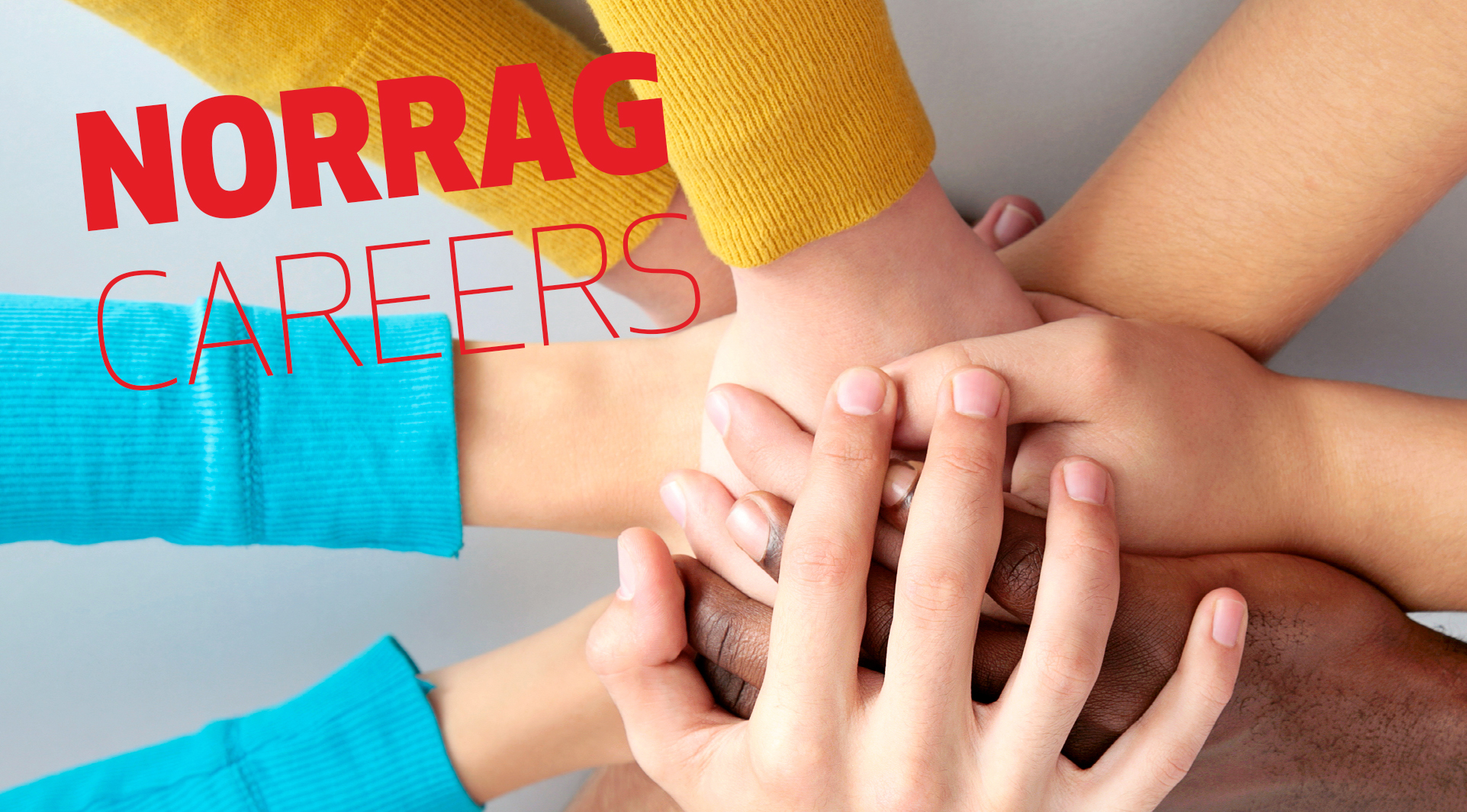 Job announcement: Education Programme Officer
NORRAG is recruiting an Education Programme Officer. This full-time position (100%, negotiable to 80% as a minimum) is located in Geneva and the expected starting date is July 2022 or as soon as possible, for 1 year renewable (pending funding). A flexible work schedule will be required. The deadline to apply is 22 June 2022. To learn more about the position or to apply, please continue reading or click here.
Applications closed. We are reviewing applications.
Background
NORRAG's core mandate and strength is to produce, disseminate and broker critical knowledge and to build capacity for and with a wide range of stakeholders. These stakeholders inform and shape education policy and practice, both at the national and international level. By doing so, NORRAG contributes to creating the conditions for more participatory, better informed, and evidence-based policy decisions that improve quality and equal access to education.
NORRAG builds on its distinctive global "brand" and network representing academia, government, NGOs, international organizations, foundations and the private sector. As of 2021, the Network has more than 5,300 registered members in 171 countries, approximately half of which are from the global South.
Summary
In the framework of a proposed backstopping mandate for the Swiss Agency for Development and Cooperation (SDC) to support SDC's Education Unit (EDU) to fulfil its mission to:
Promote the implementation of the Education Strategy within SDC (in development and humanitarian aid)
Insure international policy dialogue on SDG4
 Animate a network on education (internally and with external partners), knowledge and experience sharing, identification of good practices, promotion of innovations, capacity building of staff.
Insure communication (with and outside SDC) on SDC activities in the field of education
Support country offices to design, implement and evaluate education programme
A consortium of two renowned Swiss institutions (NORRAG and HELVETAS) has been asked to provide support in the following three main areas:
1.1: Thematic methodology, capacity building and advisory support: thematic specialist expertise in support of thematic and methodological capacity development, elaboration of working guidance and instruments, thematic advisory etc. in various fields of formal and non-formal education such as education systems policy and governance, general and basic education, education in emergencies/child protection, lifelong learning, linkages basic education-vocational skills development, cross-sectoral education approaches, digital education/education technology, private sector engagement in education, education for sustainable development, cross-sectoral education approaches, education for decent work etc.
1.2: Thematic communication, knowledge creation and learning support: thematic education and communication expertise for education network communication, knowledge creation and dissemination, thematic learning (e.g. newsletters, shareweb content, collection of good practices, organization of thematic learning activities etc.).
1.3: Overall leadership and coordination of BSM: coordination with partners and across thematic expertise, knowledge management and communication to ensure coherence and complementarity of work.
As part of this mandate, NORRAG is recruiting an experienced Education Programme Officer who will play a central role in the implementation of the mandate in close collaboration with Fabienne Lagier, who will serve as Backstopping Team Leader and Moira V. Faul, Executive Director, NORRAG. This is a full-time position (100%, negotiable to 80% as a minimum), located in Geneva, Switzerland. While the majority of workload will come from the backstopping mandate, spare capacity may be used by NORRAG in its programmatic and thematic work as appropriate.
Under the direct supervision of the Backstopping Team Leader, the Education Officer will be in charge of the following main tasks:
Independently manage advisory mandates on the above topics as directed by the Backstopping Team Leader, in response to needs identified by the SDC.
Provide technical and strategic advice on at least one of the above topics in Education (broadly conceptualized to include basic education, lifelong learning, vocational skills development and training) for the SDC BSM.
Support annual planning, monitoring, overall coordination and management of the BSM and respond flexibly where required for urgent requests.
Maintain positive and productive client and partner relations related to backstopping.
Support NORRAG projects and programmes where capacity allows.
Support communication and outreach activities carried out by other team members.
Serve as first level provider of support and expertise for the SDC for interventions and positions undertaken by the EFP.
Ad hoc support to the Backstopping mandate.
5-8 years' work experience in development cooperation in the area of international education and support for policy, planning or practice in basic education, including assignments relevant to the topics above. Medium to long-term experience in the Global East/South in several countries and short-term consultancy experience for different clients is a plus.
A Masters or higher-level university degree in international educational development, comparative policy studies or social sciences (e.g. political science, economics, international relations, etc.).
Excellent written and oral proficiency in English and French (good command of German is a plus).
Good understanding of current international policy challenges, debates, processes and agendas related to international cooperation in education as well as in national and local policy, planning and implementation.
Strong project management and client relations skills.
Proven experience in project and budget management processes.
Evidence of excellent writing skills (academic, analytical, technical)
Analytical strengths, sensitivity to all historically marginalized peoples, alongside excellent advisory and facilitation skills.
Excellent spoken and written English and French. Fluency in German is a plus.
Flexibility, reliability and punctuality in meeting deadlines and delivering high quality products.
Those with a Swiss/European Union passport and a valid Swiss work permit are especially encouraged to apply, as are members of historically disadvantaged communities. Please submit your cover letter, CV or resume structured to respond to each point of the person specification above, the names of three references, and a writing sample (academic, technical, or proposal) electronically via this
link
.
(Visited 592 times, 1 visits today)