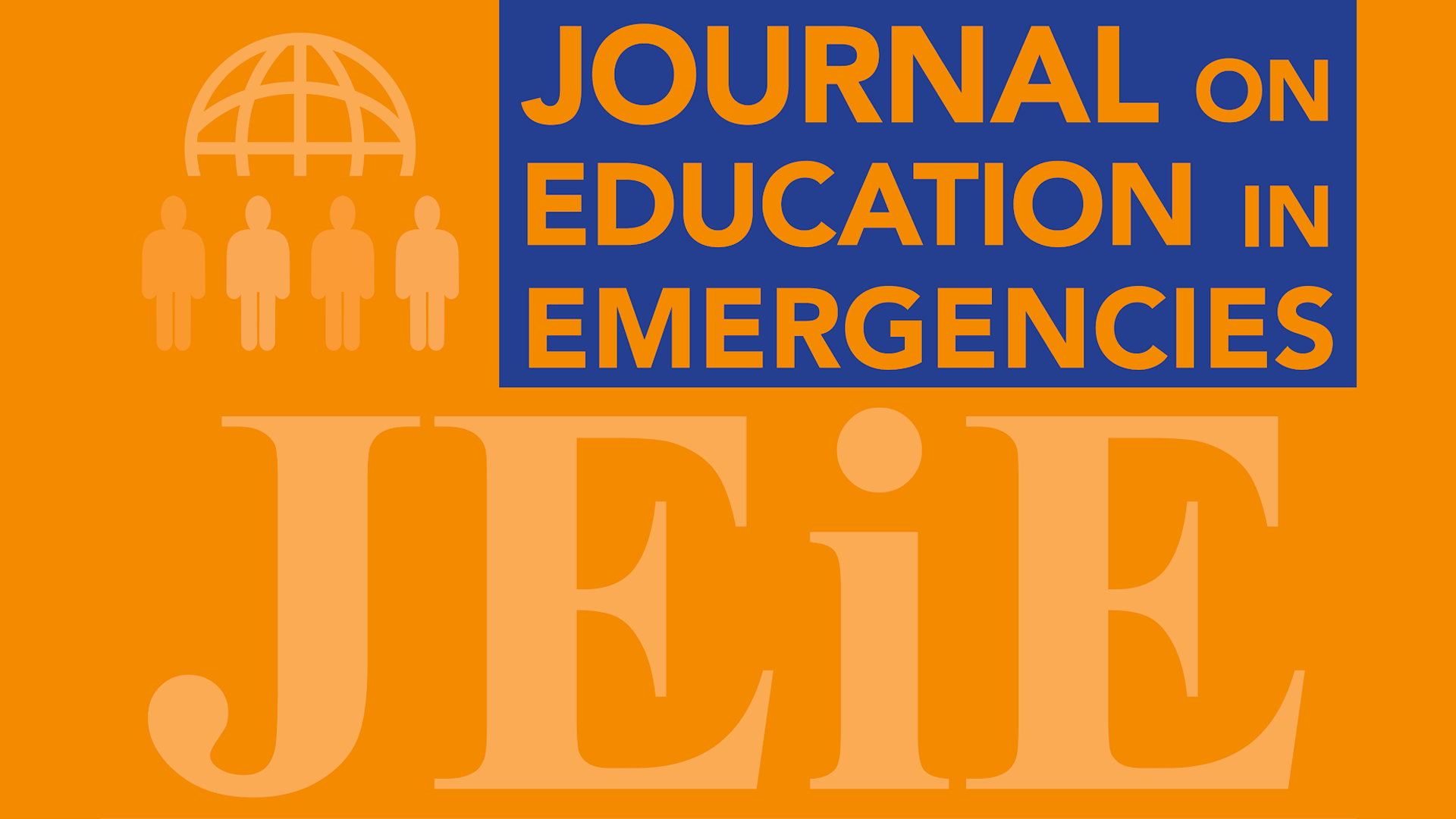 JEiE Publishes Special Issue on Early Childhood Development in Emergencies
The Journal on Education in Emergencies (JEiE), published by Inter-Agency Network for Education in Emergencies (INEE), recently released a Special Issue on Early Childhood Development in Emergencies, Volume 7, Number 1.
When young children experience an emergency due to conflict or a natural disaster, it can change their entire early life experiences and alter their life trajectories. An increasing number of children today are born into crises caused by violent conflicts and environmental changes. There are currently more than 70.8 million forcibly displaced people worldwide: 25.9 million are refugees, 41.3 million are internally displaced, and 3.5 million are asylum seekers (UNHCR 2018). Approximately 35 million of these uprooted individuals are children ages 0-18. In 2018 alone, 29 million babies were born in crisis settings (UNICEF 2019).
This special issue brings visibility to early childhood development in emergencies and highlights some of the lessons being learned through efforts to address the needs of young children and families living in humanitarian situations. The contributors to this special issue provide hope that a pathway toward providing greater support for young children and their families in humanitarian contexts is emerging, and that growing experience and increasing evidence are creating a foundation on which programs that provide ECD in emergencies can build.
This volume features lead editors, Sweta Shah and Joan Lombardi, who have contributed their time and expertise to this special issue. This publication would also not have been possible without generous funding from Porticus Foundation, LEGO Foundation, and the Open Society Foundations, all of which are members of the Moving Minds Alliance.
The full JEiE Volume 7, Number 1, as well as previous issues of JEiE, can be downloaded for free from the INEE website.
Please consider sharing the issue with the members of your professional networks, and join the conversation by tweeting @JournalonEiE and using the hashtag #ECDiE.
(Visited 96 times, 1 visits today)