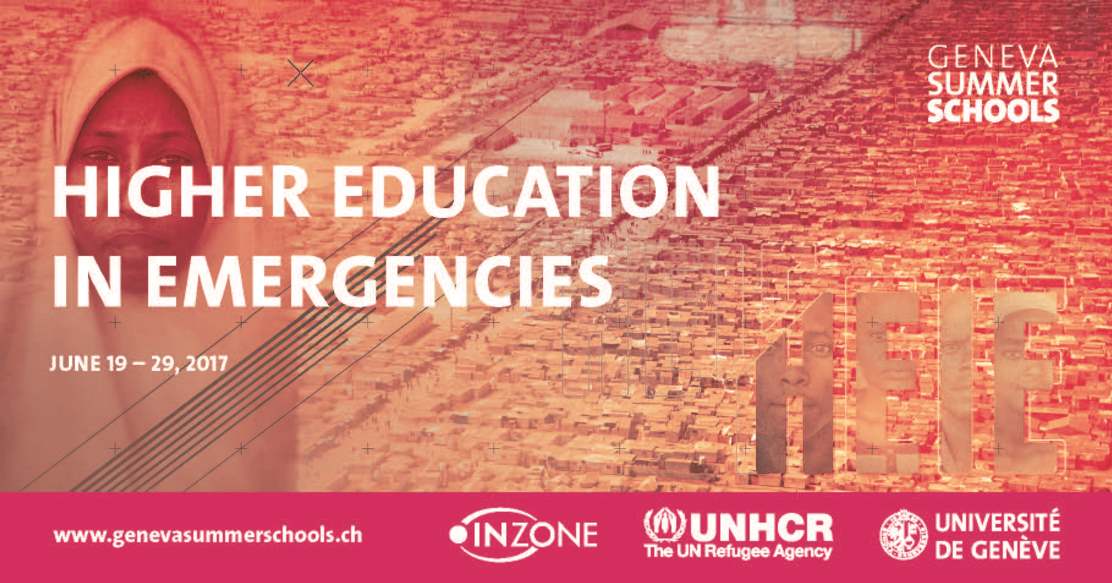 Summer School Higher Education in Emergencies - Public Panel on Forced Migration: How Higher Education contributes Pathways to Solutions
In the context of Higher Education in Emergencies Geneva Summer Schools course, NORRAG participated in a panel discussion on "Forced Migration – How Higher Education contributes Pathways to Solutions"
The public event took place on 20th June 2017 at Uni Mail, University of Geneva from 19h30-21h.
Programme
Opening Speaker: Jackie Keegan, Senior Protection Officer, Comprehensive Solutions Unit, UNHCR
Followed by a Panel Discussion with:
Manuela Tomei (Director – Conditions of Work and Equality, ILO)
Michel Carton (Senior Advisor, NORRAG)
Eddie Ralston (Senior Manager, Humanitarian Technical Capacity Building, Save the Children)
Jean-Dominique Vassalli (Former Rector, Université de Genève)
A catered reception will follow the event.
For more information about the panel please click here.
The Geneva Summer Schools course on Higher Education in Emergencies is co-directed by InZone / University of Geneva and the UNHCR. With support from the Republic and State of Geneva
Save
(Visited 236 times, 1 visits today)