Event Highlights: Innovative Financing for Education Symposium: Learnings and future research and practice agendas
Organized on 1st and 3rd February 2022, the Innovative Financing for Education (IFE) Symposium brought together education experts from diverse contexts to share their experiences with research and practice on IFE, take stock of what has been learned so far and engage in discussions on the ways forward in making sure IFE contributes to equitable and quality education for all.
Day 1 of the symposium was on the topic of 'Innovative Financing for Education – What have we learnt?'. More than 200 participants attended this day. The event opened with a brief introduction from Gita Steiner-Khamsi (NORRAG). She introduced the four priority themes of NORRAG's work: Data and Evidence, Education and the SDGs, Innovations and Disruptions, and Private Sector Approaches. She discussed the evolution of research and dialogue on IFE within the Private Sector Approaches theme since 2016. Following this, Cathryn Magno (University of Fribourg) gave a description of the COFER Innovative Financing in Education (IFE) and Development: Case Studies and Multi-Media Material for eLearning project, which was partially funded by the Swissuniversities Development and Cooperation Network (SUDAC). She highlighted that the project was successful in achieving all its goals: a curated webpage on the topic of IFE, a systematic literature review, publication of six in-depth multimedia case studies,  numerous short case studies, development of multi-media teaching materials, delivering of several lectures, workshops and conference presentations by the team members and a Masters level course on IFE which was developed and taught at The Graduate Institute of International and Development Studies.
Arushi Terway (NORRAG) then introduced the topic of innovative financing. She presented the overall insights from the systematic literature review and the case studies developed within the IFE project. The importance of learning from the experience of the various stakeholders involved in implementing innovative financing initiatives when conducting empirical research was emphasized. She advised that future research must move from conceptualization and experimental stage to the stage of 'testing the promise' of IFE. Her presentation was followed by the presentation of numerous case studies.
Markus Maurer (Zurich University of Teacher Education) and Bettina Jenny (Helvetas) presented insights from a case study on the SKY project in Ethiopia. The project is a case of results-based financing (RBF) focusing on vocational education and training. They highlighted a few pre-conditions for successful RBF schemes based on their analysis of this case: minimum level of competition among service providers, existing demand for the outcome to be achieved, clear agreements on the outcomes, financial incentives to effectively foster social inclusion and, design of funding mechanisms according to the capacities of training providers.
Next, Marina Avelar (NORRAG) presented the case study on Zaya Learning labs in India, a case of impact investment. She described the journey behind Zaya's transition to a for-profit model alongside a non-profit model, which was needed to tap into impact investment capital. She highlighted several challenges faced in the transition: difficulty in combining social and financial returns, finding new investors, attracting paying customers and issues related to infrastructure and training.
Joseph Di Silvio, from Volta Capital, then spoke about the LEAP project in Kenya, which is an evolving student financing programme. LEAP provides affordable and customised loans to students for higher education. They focus on funding students who otherwise would not have access to funds in select education programs like health sciences and ICT. In addition to providing the loan, they also give students support like peer and alumni networks. Support is also offered until the student accesses employment. To ensure sustainability, the money the student pays back is recycled and offered to another student. The presenter shared that due to COVID-19, the employment rate was low but it is now steadily improving.
Following this, Aleesha Taylor (Herald Advisors) provided a reflection on the field of IFE and its evolution. In 2010, there was no definition for innovating financing in the education sector, and it was only in 2012 that the first report by international experts on the topic was published. The field has since come a long way and she lauded the work done by the NORRAG for making significant contributions in this field.
The day ended with Arushi Terway (NORRAG) presenting the team's future research and capacity building agenda. She discussed the executive education program that will be made available via the Graduate Institute for experts in the education and finance sector. Information on this will be available soon on the IFE website. She also spoke about the publication of a report commissioned by the World Bank's REACH programme on the topic of RBF in education for sub-national governments and school administrators. Lastly, she discussed the research agenda of an upcoming project, IFE-2-Leave No one Behind, funded by the Swiss Agency for Development and Cooperation's Research Desk. This project will examine the promise of IFE to bring more and better financing for equitable quality education for all.
Watch the day 1 video below: 
Building up from the discussions of the first day, Day 2 of the symposium focused on the topic of Impact Bonds and saw around 170 participants. It began with a brief introduction by Moira V Faul (NORRAG). Marina Dreux Frotté (NORRAG) then gave a recap of day 1 and a brief introduction to impact bonds.
The first case of impact bonds was presented by Cynthia Rayner (Bertha Centre) on the Impact Bond Innovation Fund in South Africa. She described the design and development process of the first social impact bond in South Africa to provide an innovative approach of home-based early childhood education to marginalised children. The target of the project included recruitment and retention of 2000 three- to five-year-old children, ensuring at least 50% of home visits were conducted per year and school readiness. Overall, the program met all its targets (falling short of target 3 in year 1) and there was an annualized return of 14% for the investor.
Felicitas Acosta (Universidad Nacional de General Sarmiento) and Tomas Esper (Teachers College, Colombia University) then presented the case of Proyecta Tu Futuro, a social impact bond in Argentina. Some challenges they analysed in creating and implementing this project included coordination among stakeholders, hidden overhead costs, and an unfit legal framework for performance-pay contracts and financial sustainability in a developing market. Some opportunities that the social impact bond experience provided was orientation towards outcomes-based policymaking, enhanced public transparency and expenditure efficiency, reaching a challenging population, multi-sectoral engagement, and shared risk for a complex challenge.
Following this, Archana Mehendale (TISS) presented on the India Education Outcomes Fund (IEOF), a large pool of outcome funds in India. Some insights presented included the following. Firstly, impact bonds can leave out some niche service providers as they are unable to absorb funding and secondly, the existing legal framework in India places several restrictions on philanthropies and foundations which makes the design of such projects difficult. She also responded to a common criticism that innovative financing does not bring in additional funding. According to her research, innovations are aiming to improve efficiency and produce outcomes. Therefore, it makes existing funding go further.
Sieste Wouters from UBS Optimus Foundation shared  lessons learnt by the foundation over the years on designing and implementing numerous impact bonds.   Among the learnings he mentioned were ensuring that incentives are aligned, selecting partners that can work in an outcome-based structure, innovate, and work flexibly, ensuring that outcome contracts are well suited to deal with uncertainty and finding a provider that can do active performance management.
Next, Arushi Terway (NORRAG) brought attention to some outstanding questions on all IFE mechanisms and especially on impact bonds. Most impact bonds are showing that the service providers have been very effective in reaching results. However, we do not know if that is happening because of the innovative mechanism – the impact bonds – or if that would have happened with traditional grant mechanisms.
The day closed with reflections from Nicholas Burnett (Results for Development). He questioned whether some levels of education are more appropriate for IFE, what IFE cannot do, different ways to innovate revenue from taxes, as well as how to price educational outcomes and develop better indicators before the final education outcome is achieved.
Watch the day 2 video below: 
Over 30 minutes of each day of the symposium focused on responding to questions and reflections from the audience. Please watch the recordings of day 1 and day 2 to hear some of these thought-provoking questions.
SUDAC-COFER Consortium Members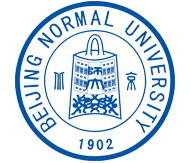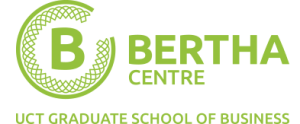 Innovative Financing for Education Partners

Funding Partners

(Visited 467 times, 1 visits today)