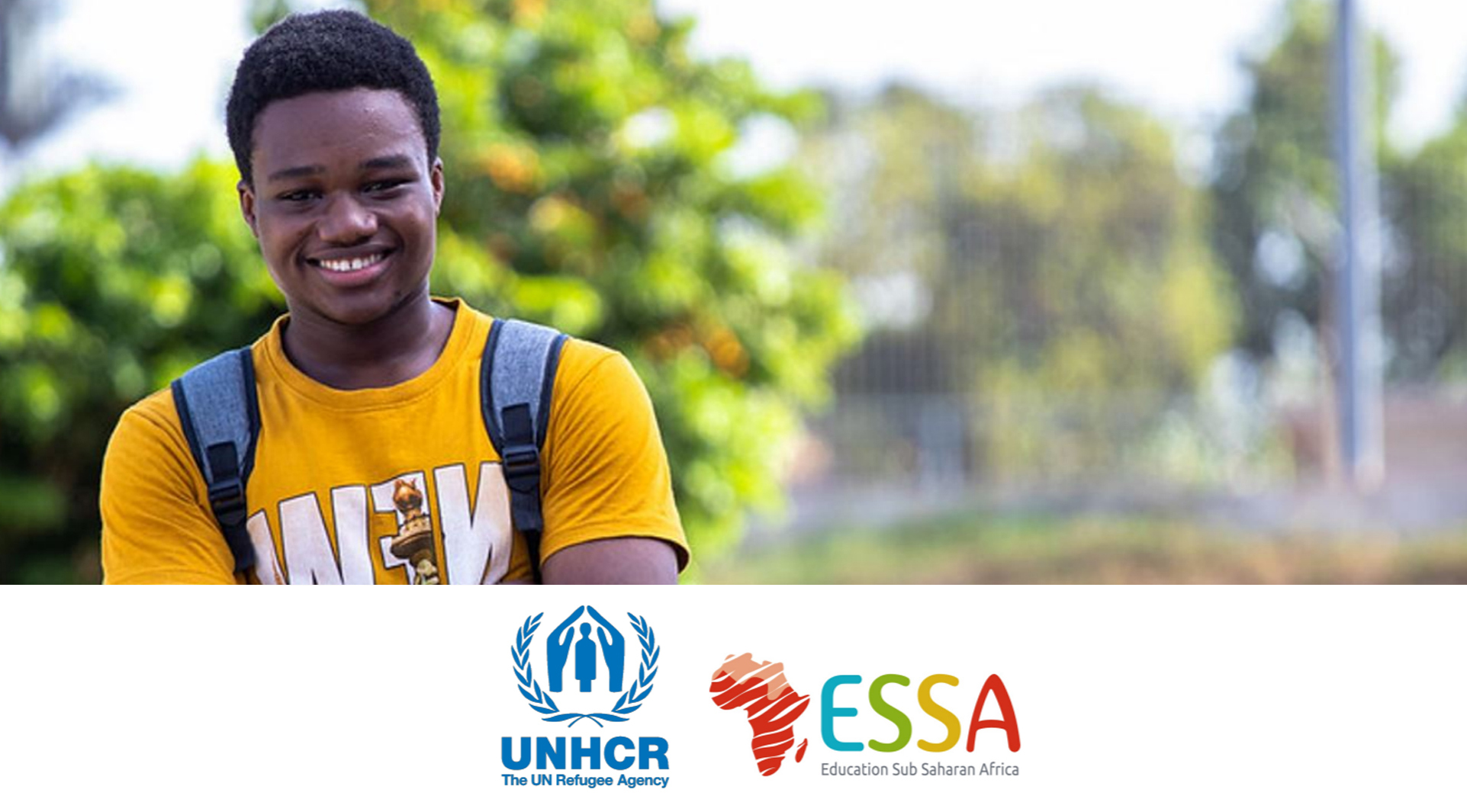 Events Highlights: 15 February: Complementary pathways through education for refugees in the West and Central Africa region
On 15 February 2022, Education Sub Saharan Africa (ESSA), UNHCR and NORRAG co-organised a webinar to discuss the report Complementary Pathways through Education for Refugees in the West and Central Africa Region, which maps out refugee education pathways and access to higher education and training in 21 West and Central African countries. Refugees and internally displaced peoples in West and Central Africa (WCA) are underrepresented in educational settings and experience significant barriers to accessing higher and further education. SDG 4 expresses the ambition of ensuring inclusive, quality, and equitable education, yet several challenges to achieving this goal remain, as evidenced in the report and in the following discussion.
The webinar began with a warm welcome from co-organisers of the event, Dr Moira V. Faul, Executive Director, NORRAG, and Dr Lucy Heady, CEO, ESSA. As part of NORRAG's mission to amplify Southern voices and support scholars in the Global South, we are proud to partner with ESSA as a key regional research partner.  
Ben Harvey, Senior Resettlement and Complementary Pathways Officer, Regional Bureau for West and Central Africa, provided background on the Complementary Pathways through Education for Refugees in the West and Central Africa Region report. In the last decade, the refugee population in the WCA region has doubled. The region faces ongoing security threats, political instability, and environmental concerns despite progress made. Complementary pathways, a relatively new concept, are safe and regulated avenues for refugees that provide a lawful stay in a third country where their international protection needs are met. Harvey further explained that these pathways exist as a solution for refugees moving forward, easing pressure on refugee hosting states and enhancing refugee self-reliance while opening them up to skills-based opportunities, especially in education.
Laté Lawson, Research Manager (Data) at ESSA, proceeded with an overview of the report and its findings. After conducting a country-level analysis comparing access to higher education for refugees versus country nationals, stark differences across the WCA region were revealed, exemplified in the cases of Chad and Côte d'Ivoire. Refugees in Chad access higher education under the same conditions as country nationals, yet the refugee population, up 800% in the last two decades, still face linguistic and geographic barriers to education. Meanwhile, in Côte d'Ivoire, the refugee population has decreased to less than 1% of the total population. There, refugees are considered as foreigners or international students in higher education and face high institutional fees and costs. Clear barriers to education exist for refugees across WCA, and less than 1% are enrolled in higher education, compared with 3% globally. Progress has been slow towards meeting the 15% enrollment target set in the United Nations Agenda 2030, later emphasized by Pauline Essah, Director of Research and Insight at ESSA during the Q&A discussion.
Nabila Oumar Assan, refugee in Cameroon and Master's student in France, shared her personal journey towards higher education as a refugee in WCA. Born in the Central African Republic in 1995, Assan was forced to flee her country in 2014 and was later recognised as a refugee in Cameroon. During the event, she shared some of the difficulties she faced in pursuing higher education in Cameroon, including linguistic, bureaucratic, religious, and cultural barriers. She highlighted the importance of complementary pathways through education, especially for girls and women, and the need for greater advocacy on behalf of refugees with African universities. 
During the ensuing Q&A session, Charlotte Berquin, Education Officer at UNHCR Regional Bureau for West and Central Africa, responded to a question about whether and how UNHCR is engaging with policy makers and funders to better support education for refugees and shared that advocacy is ongoing at many levels, importantly with African universities for more scholarships for refugees. She also spoke to a question about the role of technology in education in WCA and called for greater investment in digital infrastructure and digital skills training from Ministries of Education in the region. Nabila Oumar Assan called for greater advocacy and focus on girls' education in response to a question from Ben Harvey about the resources and information available to refugees in WCA, and Laté Lawson left the audience to reflect on the question of "How do we get decision-makers to believe that refugee higher education is a priority in their region?" 
Upcoming and Recent NORRAG activities in the area of Education in Emergencies:
NORRAG will start a

Blog Series

on Missing Education Data, an outcome of the Missing Data Summit last November. The Blog series will feature pieces looking at the impact of missing education data across the following regions: Africa, Asia, Middle East and North Africa, Latin America & Caribbean, and on the following cross-cutting topics: Education in Emergencies and Gender. The Blog posts will be published in the run up to a panel on Missing Education Data at CIES 2022.   

In cooperation with UNESCO International Institute for Education Planning (IIEP-UNESCO), NORRAG launched in 2021 a Launch Specialized Course on "

Using Data and Information for Crisis-Sensitive Educational Planning

" which provided in-depth training on the issues, tools and strategic approaches to crisis-sensitive educational planning; risk prevention; and reduction.

In October 2021, NORRAG the Swiss Agency for Development and Cooperation (SDC) and Development Initiatives, UK, co-organised a session at the UN World Data Forum 2021. "TWICE INVISIBLE: A lack of data in crises leaves the education of Internally Displaced Children behind. Time to act!" focused on the issue of internally displaced children in emergency and protracted crisis situations. The video is available for

replay at NORRAG

.
About the speakers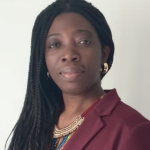 Pauline Essah is the Director of Research and Insight at ESSA, where she spearheads the generation of evidence and data for improving tertiary education in sub-Saharan Africa. Pauline spent nine years at the University of Cambridge, UK, where she was instrumental in establishing and managing the flagship, multidisciplinary and interdisciplinary Cambridge-Africa Programme. She completed her Bachelor's degree in Agriculture at the University of Ghana and earned MPhil and PhD degrees in Biological Science from the University of Cambridge, UK.
Ben Harvey is the Senior Resettlement and Complementary Pathways Officer at the Regional Bureau for West and Central Africa located in Dakar, Senegal, and the Head of the Resettlement and Complementary Pathways Unit. Ben Harvey has been working with UNHCR and advocating for refugee's rights for more than a decade and before being assigned to the Bureau in Dakar he worked for many years in the MENA region namely in Yemen, Syria, Lebanon and Jordan).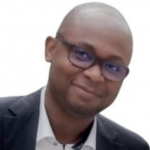 Laté Lawson is a Research Manager (data) at ESSA. He is an economist and data analyst with extensive policy-driven research experience. He specialised in human development, sustainability as well as geospatial and non-parametric modelling. He is also passionate about Education, School-to-Work Transition and Job-Skill mismatch. Laté holds Master's Degrees in Economics and Statistics and Econometrics and a PhD in Economics from the University of Strasbourg.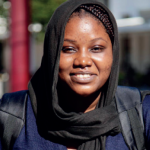 Nabila Oumar Assan
Nabila was born in the Central African Republic in 1995. After having to flee her country in 2014, she was recognised as a refugee in Cameroon. She studied a BTS in Communication of Organisations (2015-2017) at the Institute of Information and Communication of Douala, and then obtained her Bachelor's Degree in Marketing in 2018. She arrived in France in September 2021 to study for a Master's degree in Information and Communication at the University of Clermont Auvergne, thanks to a university corridor pilot project.
Organising partners
ESSA is a UK and Africa-based charity using evidence to improve education in sub-Saharan Africa.
UNHCR, the UN Refugee Agency, is a global organisation dedicated to saving lives, protecting rights and building a better future for refugees, forcibly displaced communities and stateless people.
NORRAG is an Associated Programme of the Graduate Institute of International and Development Studies (IHEID) and is supported by the Swiss Agency for Development and Cooperation (SDC) and the Open Society Foundations (OSF).
For further information, please contact Izel Kipruto, Head of Communications, ESSA, izel@essa-africa.org or Paul Gerhard, Senior Lead Communications and Outreach Specialist, NORRAG, paul.gerhard@graduateinstitute.ch.
(1) Chad, Cameroon, Niger, Nigeria, Mali, Burkina Faso, Senegal, Togo, Ghana, Liberia, Central African Republic, Guinea, Gambia, Guinea-Bissau, Benin, Gabon, Sierra Leone, Cape Verde, Equatorial Guinea, São Tomé and Príncipe
(Visited 779 times, 1 visits today)