24 Aug 2023
14:00 - 17:00 CEST
Online
AI and Digital Inequities Summit
Wednesday 27 September 2023
14:00 – 17:00 CEST
Online
Co-organisers: Centre for Sociodigital Futures (CenSoF)
The implications of generative artificial intelligence (AI) for education are rapidly evolving. In mid-2023, a trial aiming to integrate AI into textbooks has been announced in South Korea, while bans on ChatGPT were introduced in schools in Italy and New York. Digital knowledge, culture and software movements are exploring the role that 'frontier' technologies might play in opening up and democratising knowledge and education. At the same time, international organisations and scholars have expressed concerns about how AI may intensify the potential for digitalisation to reinforce and retrench existing inequalities at global and local levels. The dynamic implications of generative AI for education remain understudied, and research and policy funding environments remain skewed towards the interests of funders and tech companies overwhelmingly located in the Global North.  
Co-organised by NORRAG and the Centre for Sociodigital Futures (CenSoF), the NORRAG AI and Digital Inequities Summit brings together perspectives from research and practice to ask what an ethical and justice-oriented response to AI in education might look like. Aimed at researchers, students, educators and education policy makers, the online Summit examines how generative AI, and the large language models (LLMs) that underpin them, can be understood within a contested landscape of digital technologies structured by inequities, biases, and potential and actual harms for minoritised and global majority people.  Following an opening keynote, two multidisciplinary panels will explore issues of justice and knowledge and ethics, linking research and policy debates on generative AI to a global perspective on digital inequities. Each panel will address and engage in a public discussion of ideas for how we can redress digital knowledge inequities in generative AI.
Programme 
14:00 – 14:10 – Welcoming Remarks by Dr. Sohbi Tawil Director, Future of Learning and Innovation, UNESCO
14:10 – 14:50 – Keynote by Dr. Ben Williamson, Chancellor's Fellow at the Centre for Research in Digital Education and the Edinburgh Futures Institute, University of Edinburgh, United Kingdom
15:00 – 15:50 – Panel 1: Justice, Knowledge and AI
Dr. Alejandro Artopoulos, Universidad de San Andrés
Dr. Lulu P. Shi, Oxford University
Dr. Harini Suresh, Brown University
Dr. Amber Sinha, Mozilla Foudation
Moderated by: Dr. Radhika Gorur, Deakin University
16:00 – 17:00 – Panel 2: Ethics and AI 
Raïssa Malu, Investing In People non-profit association
Dr. Janja Komljenovic, Lancaster University
Prof Emma Ruttkamp-Bloem, University of Pretoria
Moderated by: Dr. Emma Harden-Wolfson, McGill University
Speakers:
Dr. Alejandro Artopoulos – speaker
Alejandro Artopoulos is a Professor of Technology and Educational Change at Universidad de San Andrés, and of Science & Technology Studies (STS) at Universidad de Buenos Aires, and Researcher at CIC. PhD Universitat Oberta de Catalunya. Specialized in Digital STS. Interested in sociotechnical transitions towards hybrid education and smart agriculture, digital inequities and development of information capacities, and applied computational thinking.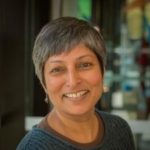 Dr. Radhika Gorur – moderator
Radhika Gorur is Associate Professor of Education at the School of Education, Deakin University. Radhika's research examines how the world is translated into numbers, and how quantification transforms the world, with an empirical focus on education sites. Her current projects are 'Global Policy Networks and Accountability in Education in the Indo-Pacific', and 'The Techniques and Politics of Standardisation and Contextualisation: PISA for Development.'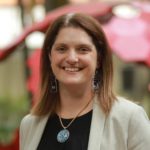 Dr. Emma Harden-Wolfson – moderator
Dr Emma Harden-Wolfson is Assistant Professor in the Faculty of Education at McGill University, Canada. She is an international and comparative higher education policy specialist. Over the past two decades, Emma has worked in higher education research, teaching, policy analysis and university administration across four continents. Prior to joining McGill, Emma was Head of Research and Foresight at UNESCO's International Institute for Higher Education in Latin America and the Caribbean where she led flagship projects on the right to higher education, artificial intelligence and digital transformations of higher education, and the futures of higher education.
Dr. Janja Komljenovic – speaker
Janja Komljenovic is a Senior Lecturer at Lancaster University. She is a Management Committee member of the Global Centre for Higher Education (CGHE). Her research focuses on the political economy of higher education and higher education markets. Komljenovic is especially interested in the relation between the digital economy and the higher education sector; and in digitalisation, datafication and platformization of universities. She led the ESRC-funded research project "Universities and Unicorns: building digital assets in the higher education industry", which investigated new forms of value construction in digital higher education and employed a theoretical lens of rentiership and assetization. Komljenovic has published internationally on higher education policy, markets and education technology.
Raïssa Malu – speaker
Raïssa Malu is an international education consultant. She directed the Education Project for the Quality and Relevance of Teaching at Secondary and University Levels (PEQPESU) for the Ministry of Primary, Secondary and Technical Education of the Democratic Republic of Congo. This project was financed by the World Bank. She is also director of the non-profit organization Investing In People, which organizes Science and Technology Week in the Democratic Republic of Congo, the 10th consecutive edition of which was held from April 15 to 22, 2023.
Prof Emma Ruttkamp-Bloem – speaker
Emma Ruttkamp-Bloem is a philosopher of science and technology, an AI ethics policy adviser, and a machine ethics researcher. She is the Head of the Department of Philosophy at the University of Pretoria, the AI ethics lead at the Centre for AI Research (CAIR), and the chair of the Southern African Conference on AI Research (SACAIR). She was just recently appointed as chair of the UNESCO World Commission on the Ethics of Scientific Knowledge and Technology (COMEST). Emma is a member of the African Union Development Agency Consultative Roundtable on Ethics in Africa and of the African Commission Human and People's Rights Committee (ACHPR) task team working on the Resolution 473 study. She is a member of the Global Academic Network at the Center for AI and Digital Policy, Washington DC, and a participant in the Design Justice AIA Global Humanities Institute.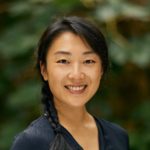 Dr. Lulu P. Shi – speaker
Lulu Shi is a lecturer at the Department of Education, Oxford University, and a research associate at the Oxford Internet Institute. She is a sociologist and her research spans technology, education, work and employment and organisations. Lulu leads a project funded by the British Educational Research Association, which investigates the political and economic agenda behind the push for digitalisation of education. She has also recently completed a British Academy funded project, in which she developed an index that traces EdTech usage in the UK.
Dr. Amber Sinha – speaker
Amber Sinha works at the intersection of law, technology and society, and studies digital technologies' impact on socio-political processes and structures. His research aims to further the discourse on regulatory practices around the internet, technology, and society. Until June 2022, he was the Executive Director of the Centre for Internet and Society, India where he led programmes on civil liberties research, including privacy, identity, AI, cybersecurity and free speech. He is currently a Senior Fellow-Trustworthy AI at Mozilla Foundation studying models for algorithmic transparency.
Dr. Harini Suresh – speaker
Harini is currently a postdoc at Cornell University and incoming assistant professor of computer science at Brown University.  Her work asks how societal context and diverse participation can shape the ML lifecycle, from problem conceptualization to evaluation.  Her research has considered these issues across contexts including x-ray diagnostics, gender-based violence monitoring, and online content moderation.  She is also an enthusiastic proponent of interdisciplinary collaboration for thinking about and addressing societally-relevant impacts of technology.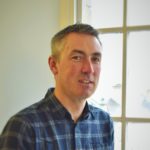 Dr. Ben Williamson – keynote
Ben Williamson is a senior lecturer and co-director of the Centre for Research in Digital Education at the University of Edinburgh, UK. He is an editor of the international journal Learning, Media and Technology, and of the forthcoming World Yearbook of Education 2024: Digital of Education in the Era of Algorithms, Automation and Artificial Intelligence.

Partner: 
Centre for Sociodigital Futures (CenSoF) – Website
The Centre for Sociodigital Futures is an international centre of excellence for sociodigital futures research and collaboration. It will run for an initial five years from 2022 to 2027. It brings together world leading expertise from across the Social Sciences, Engineering and the Arts, and is led by the University of Bristol in collaboration with a growing number of renowned universities, strategic partners from both industry and policy, and a network of leading global universities
(Visited 2,495 times, 1 visits today)