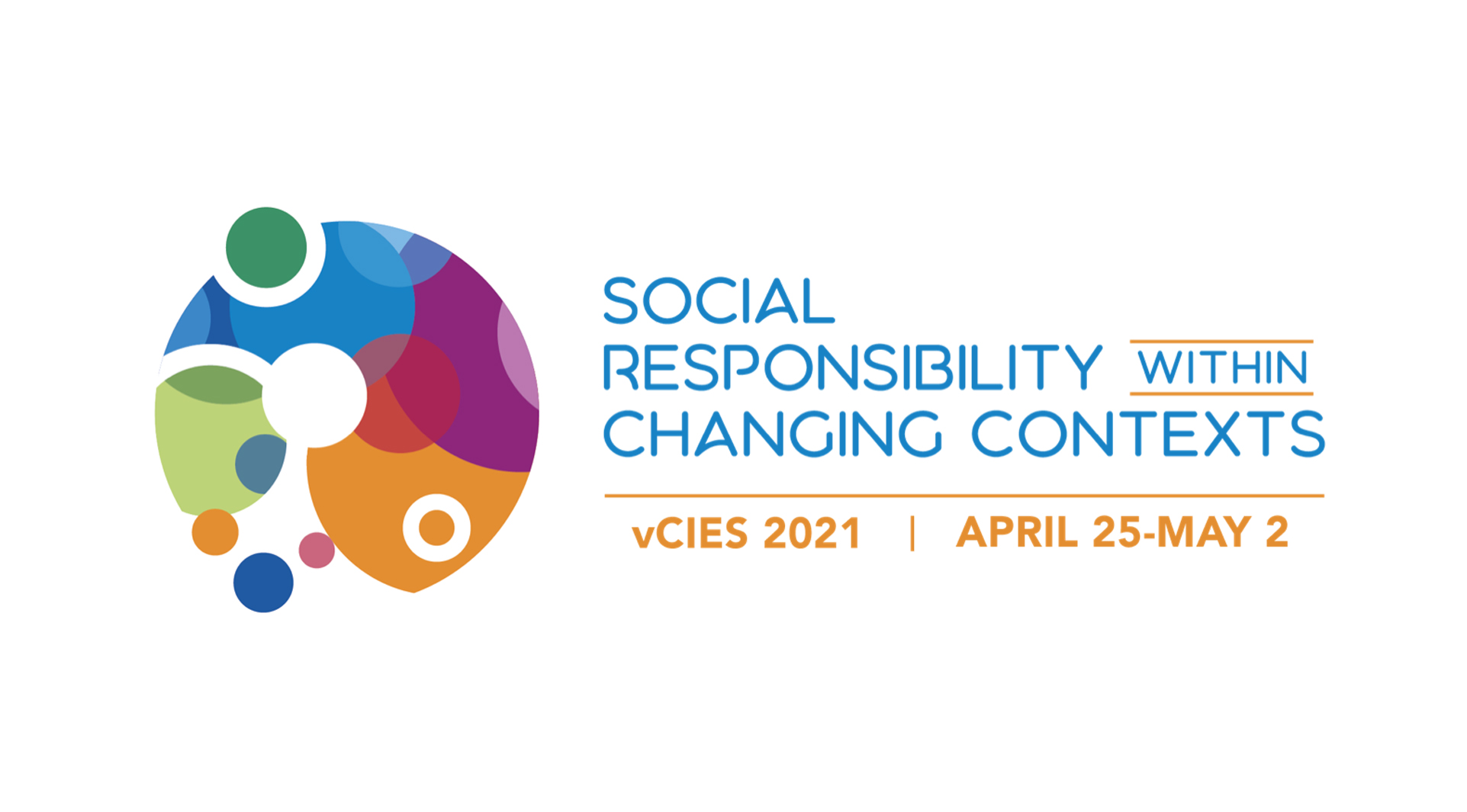 25 April – 2 May 2021: NORRAG at CIES 2021 "Social Responsibility within Changing Contexts"
NORRAG and its network members will participate in this year's Comparative and International Education Society (CIES) Annual Conference which will take place virtually from April 25 to May 2, 2021. This year's theme, Social Responsibility within Changing Contexts, emphasizes the transformation in cultural values, economic/political agendas, and environmental challenges surrounding education. New, non-state actors are becoming more involved. We must revisit the relationships among these contexts, actors, and our own collective social responsibility.
NORRAG representatives will be presenting during 7 panel discussions and 2 paper sessions (detailed below). Additionally, we will be hosting the NORRAG CIES 2021 Reception on Wednesday, 28 April from 2:30am – 4:00am CEST.
Presentations and Events Featuring the NORRAG Team
Please note that we are only listing NORRAG staff; the panels may include other participants. Time is in CEST. 
Tuesday, 27 April 2021

2:45am – 4:15am 

Paper Session: Influence and Power: The Evolving Role of Private Actors

Presenter: Lara Patil, NORRAG Advisor 

Zoom Room 121

3:15pm – 4:45pm 

Panel Session: Philanthropy in Education: Cross-Cutting Issues, Social Finance and Impact Investors

Presenter: Arushi Terway, NORRAG Senior Lead Research Associate 

Zoom Room 126

8:45pm – 10:15pm 

Panel Session: Comparative Reasoning in the Making of Competitive Educational Systems: On International Assessments, Policy, and Society

Discussant: Gita Steiner-Khamsi, NORRAG Director

Zoom Room 112

10:45pm – 12:15am (Wed)

Panel Session: A future for systems approaches in education? Part 1: Systems approaches in education research

Presenters: Moira V. Faul, NORRAG Executive Director & Gita Steiner-Khamsi, NORRAG Director

Zoom Room 109

Wednesday, 28 April 2021

12:30am – 2:00am 

Panel Session: A future for systems approaches in education? Part II: Global education funders, the learning crisis and the word 'system'

Chair: Moira V. Faul, NORRAG Executive Director 

Zoom Room 109

3:15pm – 4:45pm

Panel Session: INEE Data and Evidence Collaborative: Education Data for Internally Displaced Persons

Discussant: NORRAG Senior Research Associate Patrick Montjourides 

Zoom Room 137

Thursday, 29 April 2021

5:00pm – 6:30pm 

Panel Session: Education research in times of pandemic in the Global South: experiences from the field

Chair: Gita Steiner-Khamsi, NORRAG Director

Zoom Room 116

7:00pm – 8:30pm 

Panel Session: Realizing the Abidjan Principles on the Right to Education: Human Rights, Public Education, and the Role of Private Actors in Education

Chair: Gita Steiner-Khamsi, NORRAG Director

Zoom Room 117

8:45pm – 10:15pm

Highlighted Paper Session: Highlighted Session: Tracing the Formation and Utilization of Evidence in Nordic Education Policy

Presenter: Gita Steiner-Khamsi, NORRAG Director

Zoom Room 103
Click here to view NORRAG's list of Highlighted Sessions, a compilation of CIES 2021 events which feature prominent NORRAG members and affiliates. Don't see your presentation on the list? To be included in NORRAG's list of Highlighted Sessions, we invite you to send an email to norrag@graduateinstitute.ch with the subject: "CIES."
(Visited 70 times, 1 visits today)