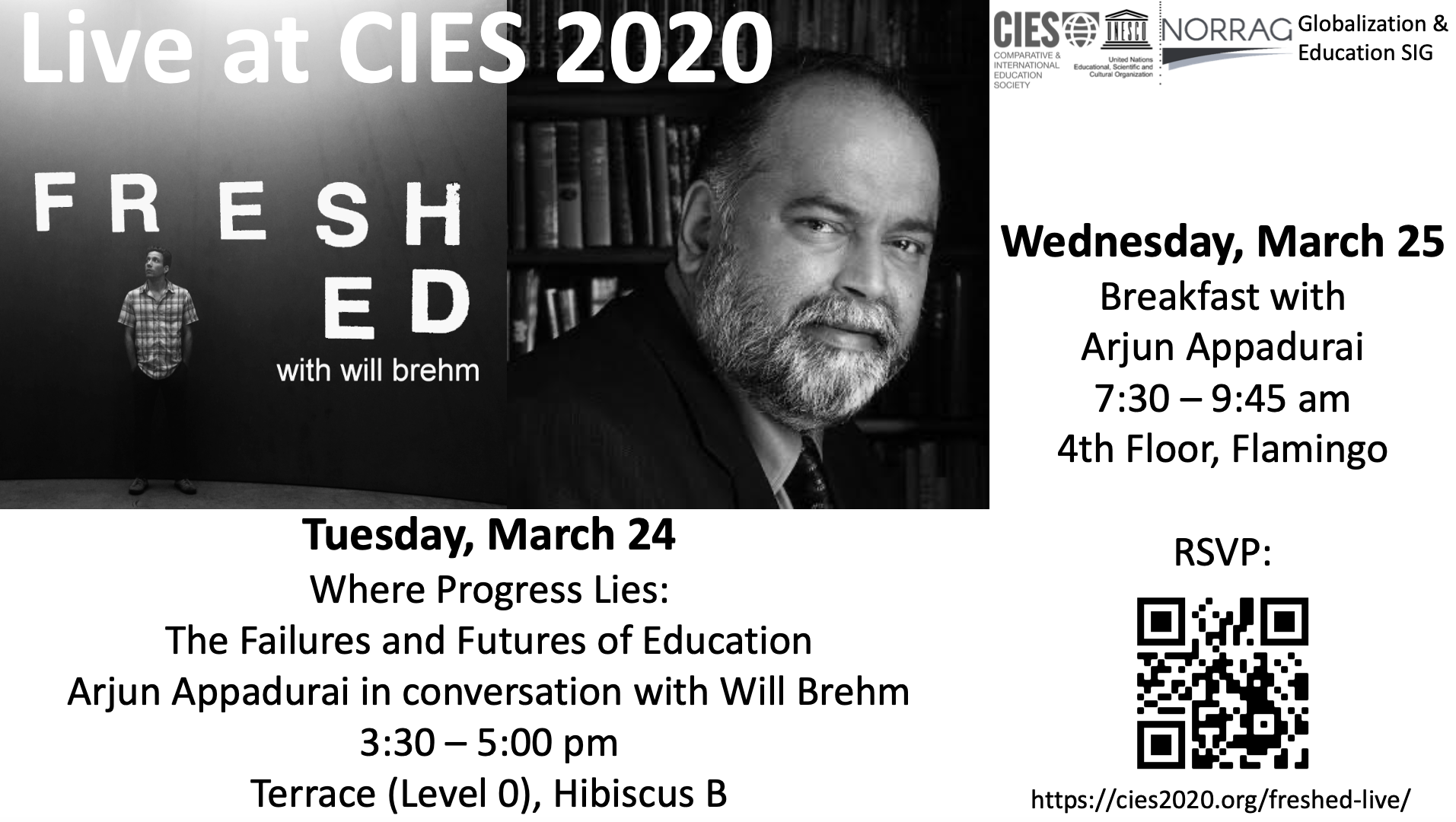 24 March 2020: FreshEd Live Event
Where Progress Lies: The Failures and Futures of Education
NORRAG is pleased to announce that it will co-organise a FreshEd Live event at the Comparative International and Education Society (CIES) 2020 on Tuesday March 24 2020 in Miami. The event will take place between 3:30 – 5:00pm on Terrace (Level 0), Hibiscus B.
During this FreshEd Live event, Arjun Appadurai, a prominent professor at New York University and Hertie School, Berlin, will talk to Will Brehm, lecturer in education and international development at the UCL Institute of Education and the host of FreshEd, about the failures and futures of (comparative) education. Using some of his latest work on the regimes of failure, Arjun will join Will in a wide-ranging conversation that explores the history, power, culture, and technology generating failure in education and what such insights reveal about our collective future.
Read more about the event here.
Register for the event here.
(Visited 85 times, 1 visits today)