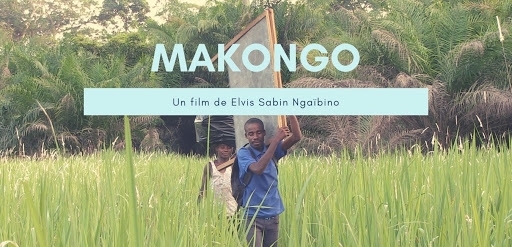 Two Movies on Foundational Learning: CIES/Cinematic Spaces of Education Festivalette
The CIES/Cinematic Spaces of Education Festivalette is showing this month two movies, Makongo and The Right to Read, both of which feature foundational learning. These movies are available for viewing only for the month of November. Access is free using the passwords provided on the site.
Synopsis:
Makongo (2020). Documentary, Central African Republic (72 min.). Directed by Elvis Sabin Ngaibino. In Sango, Aka and French with English Subtitles.
An assured observational debut by Sabin Ngaibino. André and Albert, two teenage Central African Aka Pygmies must traverse the thick, fascinating forest between their isolated, discriminated community and their school. It´s a daily challenge: "They stigmatise me, but I've still always pushed forwards." Their pride and love of learning leads them to find resourceful ways to volunteer teach other Aka kids without any schooling in their forest camps. The kids of all ages are thrilled by this opportunity. They hope the upcoming Makongo (caterpillar) harvest will provide economic resources to further their cause. When the time comes, the two friends undertake a long journey to sell the highly sought-after caterpillars in Bangui, the capital, where they endure mistreatment, but they persevere.
The Right to Read (2023). Documentary, USA (80 mins). Directed by Jenny Mackenzie. In English.
The documentary spotlights previous teacher Kareem Weaver's courageous activist work in California. "When I started teaching in Oakland, there were only two kids in my class of thirty-five who could read," he tells us. Oakland's curriculum and faulty methodologies are part of the issues Kareem contends with. He involves first- grade teacher Sabrina Causey in the cause, and she transforms her lesson plans to great effect. Touching scenes with two black families in Virginia and Mississippi underscore the importance of early literacy efforts in the home. Though blacks and Hispanics (and other minorities) are clearly at a disadvantage in literacy statistics, this is an alarming cross-racial, national problem: 66% of fourth graders in the USA are reading below grade level.
(Visited 12 times, 1 visits today)