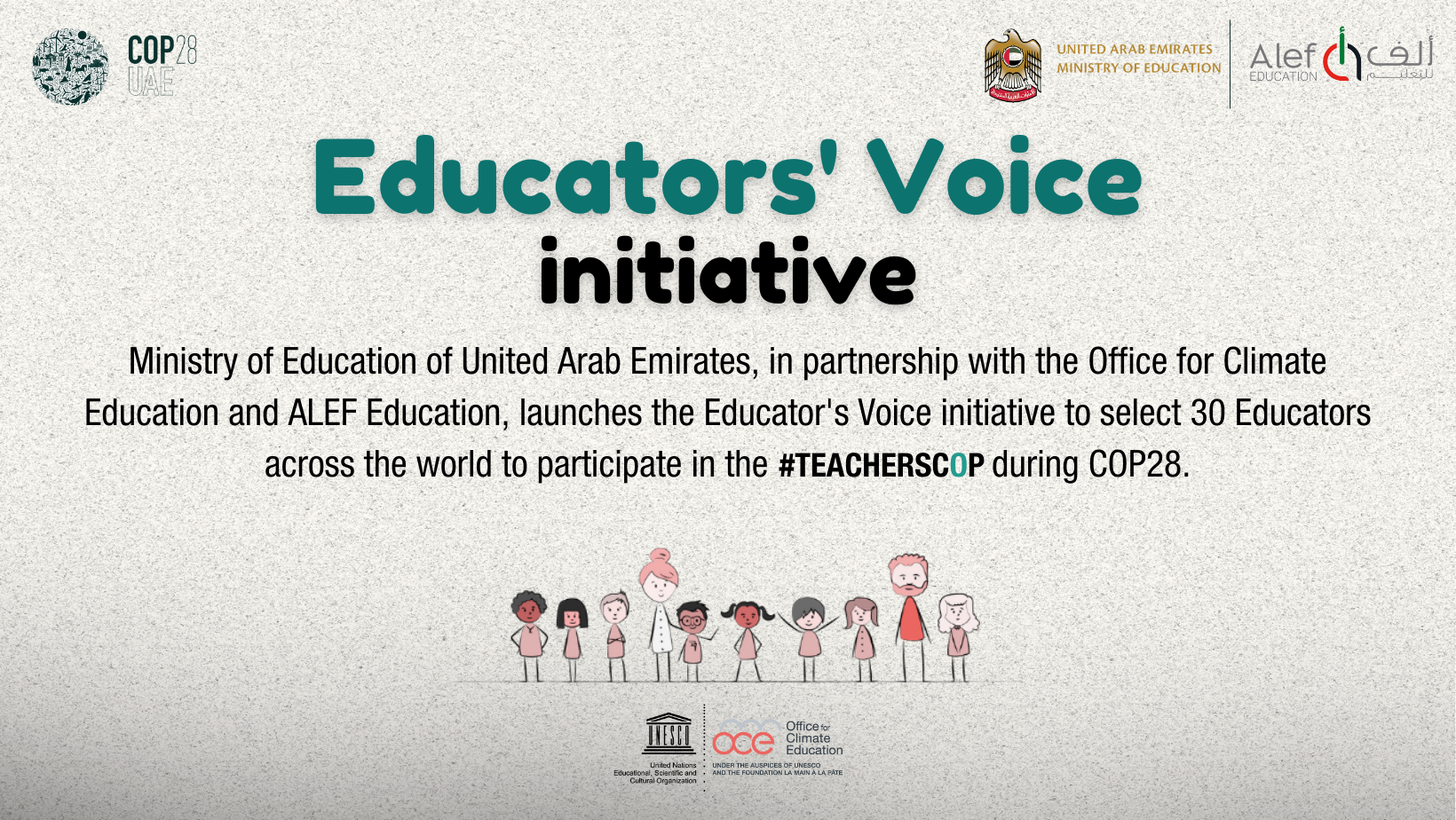 The TeachersCOP is an international event created by the Office for Climate Education (OCE), to highlight to global politicians and decision-makers the work of teachers, the challenges they face and the key role they play in the global climate response.
The first edition took place during the COP26 held in Glasgow and counted with the participation of 500 teachers from more than 35 different countries, the second edition took place during the COP27 held in Egypt and brought together 1500 teachers!
Following this success, the OCE has decided to renew the experience and once again bring the voice and the great work of teachers, this time to COP28 to be held in United Arab Emirates from November 30 to December 12, 2023.
How to participate?
The TeachersCOP is aimed at all primary and secondary teachers as well as their trainers, school directors or inspectors.
We are looking for projects and initiatives that you have already implemented on climate change education in your classroom or establishment.
How does it work?
(Visited 20 times, 1 visits today)