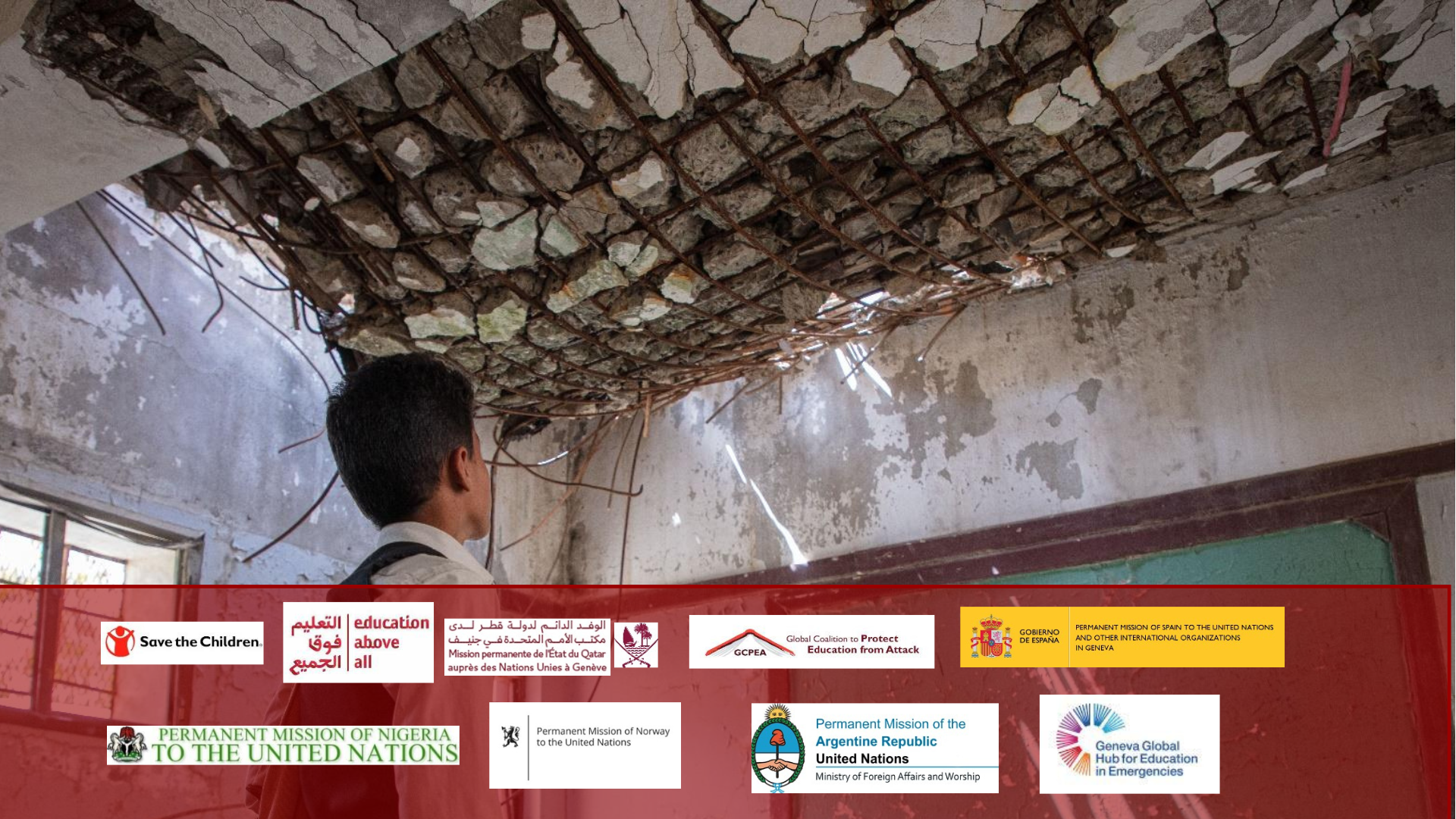 Save the Date - HL Event to the Commemoration of 4th UN International Day to Protect Education from Attack - September 11th 2023
Save the Date – the Fourth UN International Day to Protect Education from Attack on September 11th 2023 (instead of September 18th 2023)
You are cordially invited to the Commemoration of  the Fourth UN International Day to Protect Education from Attack.
The Permanent Mission of Qatar to the United Nations in Geneva, Education Above All (EAA), and the Global Coalition to Protect Education from Attack (GCPEA) together with the co-sponsors are pleased to invite you to a High-Level event on Monday 11 September 2023 – from 12:00 – 13:00 at the Palais des Nations (Room 25) – 1st Floor, E-Building.
Organized at the side-line of the 54th session of the UN Human Rights Council.
As part of the commemoration, a Photo Exhibition will also be organized from 13:00 – 13:30 at the Palais des Nations (Door 40 , 2nd Floor – Building E) .
Following the opening ceremony of the Exhibition guests will be invited to a RECEPTION hosted by The Permanent Mission of the State of Qatar (Door 40, 2nd Floor, Building E, Palais des Nations).
The Exhibition will be on display from Monday 11th – 22th September 2023.
We look forward to your participation in this important event.
(Visited 48 times, 1 visits today)