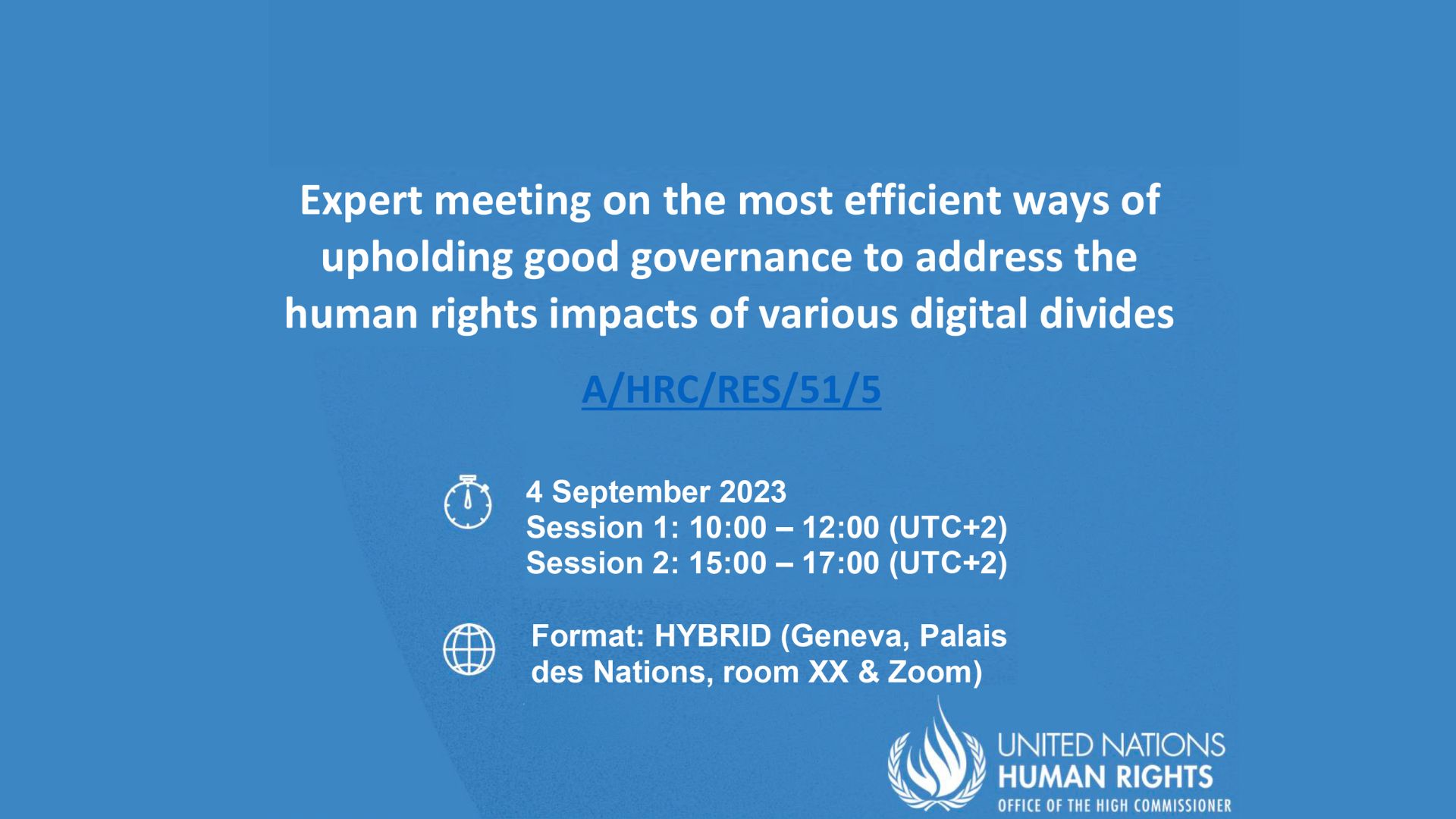 Panel Discussion on the Most Efficient Ways of Upholding Good Governance to Address the Human Rights Impacts of the Various Digital Divides
On September 4, 2023, the Office of the United Nations High Commissioner for human Rights convened a panel discussion for States, relevant treaty bodies and mandate holders, academia, civil society and other relevant stakeholders to discuss the most efficient ways of using good governance to address the human rights impact of the various digital divides.
Read below the remarks by Moira Faul, NORRAG's Executive Director.
Thanks to the Office to the High Commissioner for convening this session and the panellists for their insights.

Digital access is critical. But we also need to ask what we are giving access to.

First, algorithms in technology-mediated decision-making tend to amplify historical disadvantage and bias, which affects people's job opportunities, visibility, access to services, access to college, and more.

Second, Large Language Models behind AI and algorithms collate knowledge that is overwhelmingly white, male, English language and from people in high-income countries who come from high socio-economic status groups. How do we promote access to producing and creating content by marginalised communities? How do we reverse the systematic erosion and suppression of Indigenous and non-Western knowledge systems, epistemologies and ways of life?

Thirdly, where marginalised communities produce data, what happens to those data and how are the producers recognised? For example, African scientists who collected data during the 2020 COVID pandemic, were in general not recognised even as their data were analysed to benefit us all. How do we break with a colonial history where raw materials were extracted and sent to European countries for manufacture and 'value add'?

Access to the digital matters. What can be done to make sure that we also consider what kind of technology, how it is governed to tackle existing inequalities and to redress them?

The goal is to support the equal enjoyment of human rights; what can be done to make sure that this comes first and then consider which digital tools may support reaching that goal?
(Visited 31 times, 1 visits today)