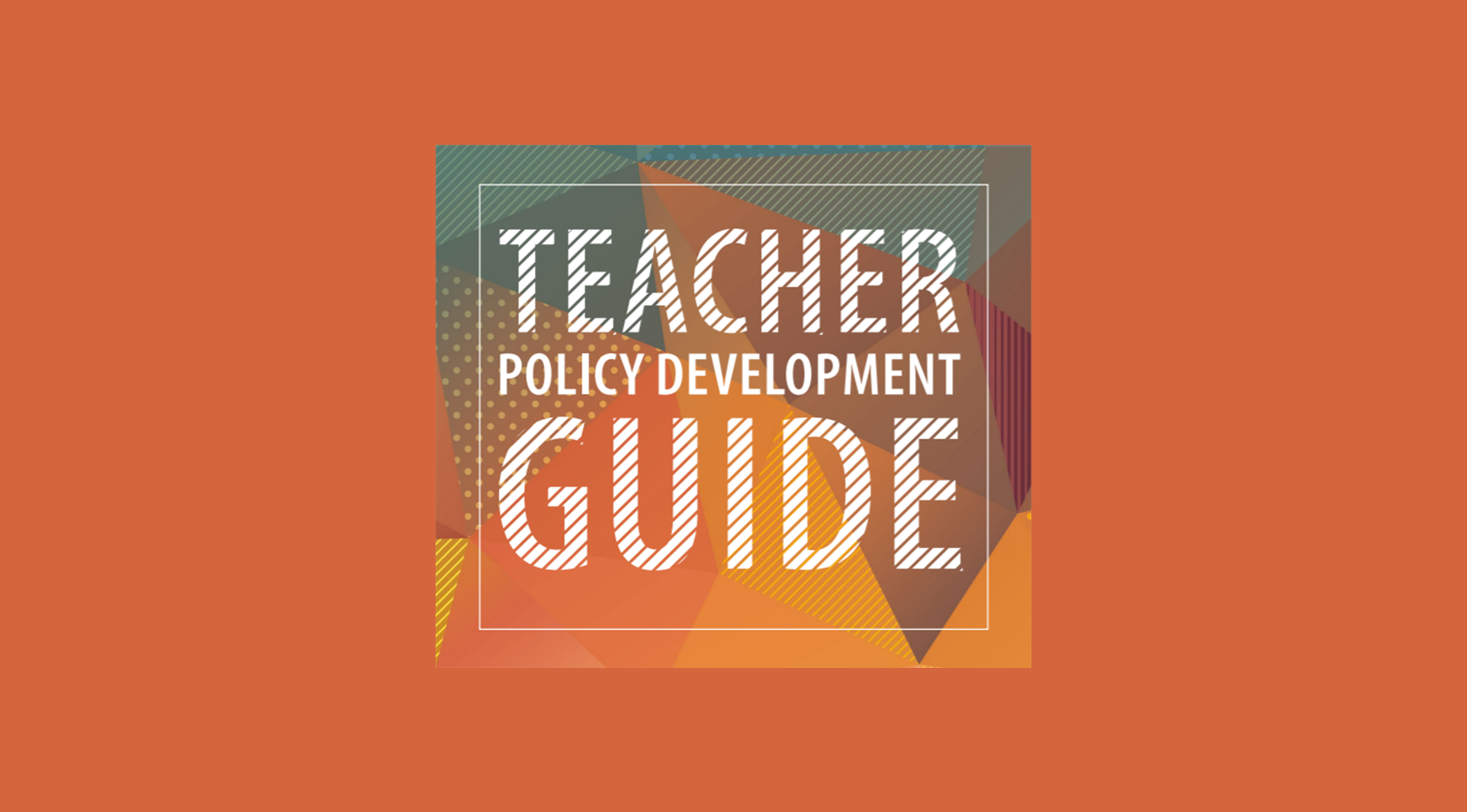 NORRAG Senior Research Associates Contribute to UNESCO's Teacher Policy Development Guide
UNESCO's International Task Force on Teachers for Education 2030 recently published the Teacher Development Policy Guide. NORRAG Senior Research Associates, Patrick Montjouridès and Ji Liu, were among the members of the UNESCO Teacher Task Force who contributed to this report.
The Guide supports the Teacher Task Force's 2018-2021 Strategic Plan which aims to strengthen teachers and the teaching profession through the development of holistic national teacher policies. It includes five key sections:
Chapter 1 presents the purposes, rationale, scope and intended audience of the Guide
Chapter 2 explains the need for framing the teacher policy within a sector plan and national development priorities
Chapter 3 examines the most important dimensions for a teacher policy, and their correlations
Chapter 4 describes the phases in the process of developing a teacher policy
Chapter 5 outlines the steps and issues to address when implementing the national teacher policy.
The Guide calls on governments to develop a national teacher policy to take participatory and inclusive approaches, especially to involve teachers and their representative organizations in the process.
The Guide can also be accessed in French, Spanish, and Arabic.
---
Старшие научные сотрудники NORRAG вносят свой вклад в подготовку Руководства ЮНЕСКО по разработке политики в отношении учителей
Международная целевая группа ЮНЕСКО по подготовке учителей в сфере образования 2030 недавно опубликовала Руководство по разработке политики в отношении учителей.Старшие научные сотрудники NORRAG, Патрик Монжуридес и Чжи Лю, были среди членов Секретариата целевой группы учителей ЮНЕСКО, которые внесли свой вклад в этот отчет.
Руководство поддерживает Стратегический план Целевой группы учителей на 2018–2021годы, который направлен на повышения квалификации учителей и преподавательской деятельности посредством разработки целостной национальной политики для учителей. Оно включает пять основных разделов:
В главе 1 представлены цели, обоснование,сфера охвата и предполагаемая аудитория Руководства
В главе 2 объясняется необходимость разработки политики в отношении учителей в рамках секторального плана и приоритетов национального развития.
В главе 3 изучаются наиболее важные аспекты политики в отношении учителей и их взаимосвязи.
В главе 4 описываются стадии процесса разработки политики в отношении учителей
В главе 5 намечаны шаги и вопросы, необходимые для решения, при реализации национальной политики в отншении учителей.
Руководство призывает правительства разработать национальную политику в отношении учителей, используя подходы, основанные на широком участии и инклюзивности, особенно, вовлекая учителей и организации, их представляющии, в этот процесс.
Руводоство также доступно на французском, испанском, и арабском языках.
---
كبار الباحثين المشاركين في شبكة نوراج (NORRAG) يساهمون وضع في دليل إعداد السياسات الخاصة بالمعلمين التابع لمنظمة اليونسكو
نشر مؤخرًا فريق العمل الدولي الخاص المعني بالمعلمين في إطار التعليم حتى عام 2030 التابع لمنظمة اليونسكو دليل إعداد السياسات الخاصة بالمعلمين. وكان كبار الباحثين المشاركين في شبكة نوراج NORRAG))، السيد/ باتريك مونتجوريدس والسيد/ جي ليو، من بين أعضاء أمانة فريق العمل الدولي الخاص المعني بالمعلمين في إطار التعليم الذي ساهم في هذا وضع التقرير.
يدعم الدليل الخطة الإستراتيجية لفريق العمل الدولي الخاص المعني بالمعلمين للفترة 2018-2021، والتي تهدف إلى تعزيز المعلمين ومهنة التدريس من خلال وضع سياسات وطنية شاملة خاصة بالمعلمين. ويتضمن التقرير خمسة أقسام رئيسية:
الفصل الأول يعرض أغراض الدليل وأساسه المنطقي ونطاقه وجمهوره المستهدف.
الفصل الثاني يفسر الحاجة إلى تأطير السياسات الخاصة بالمعلمين ضمن الخطة القطاعية والأولويات الإنمائية الوطنية.
الفصل الثالث يبحث أهم الأبعاد ذات الصلة بالسياسة الخاصة بالمعلمين والعلاقات المتبادلة بينها.
الفصل الرابع يصف المراحل التي تمر بها عملية وضع السياسة الخاصة بالمعلمين.
الفصل الخامس يوضح الخطوات والقضايا التي يتعين التصدي لها عند تنفيذ السياسة الوطنية الخاصة بالمعلمين.
يدعو الدليل الحكومات إلى وضع سياسة وطنية خاصة بالمعلمين من أجل اتباع مناهج تشاركية وشاملة، ولا سيما لإشراك المعلمين والمنظمات الممثلة لهم في هذه العملية.
يمكن الإطلاع على الدليل أيضًا باللغات الفرنسية، والإسبانية، وكذلك العربية.
(Visited 180 times, 1 visits today)