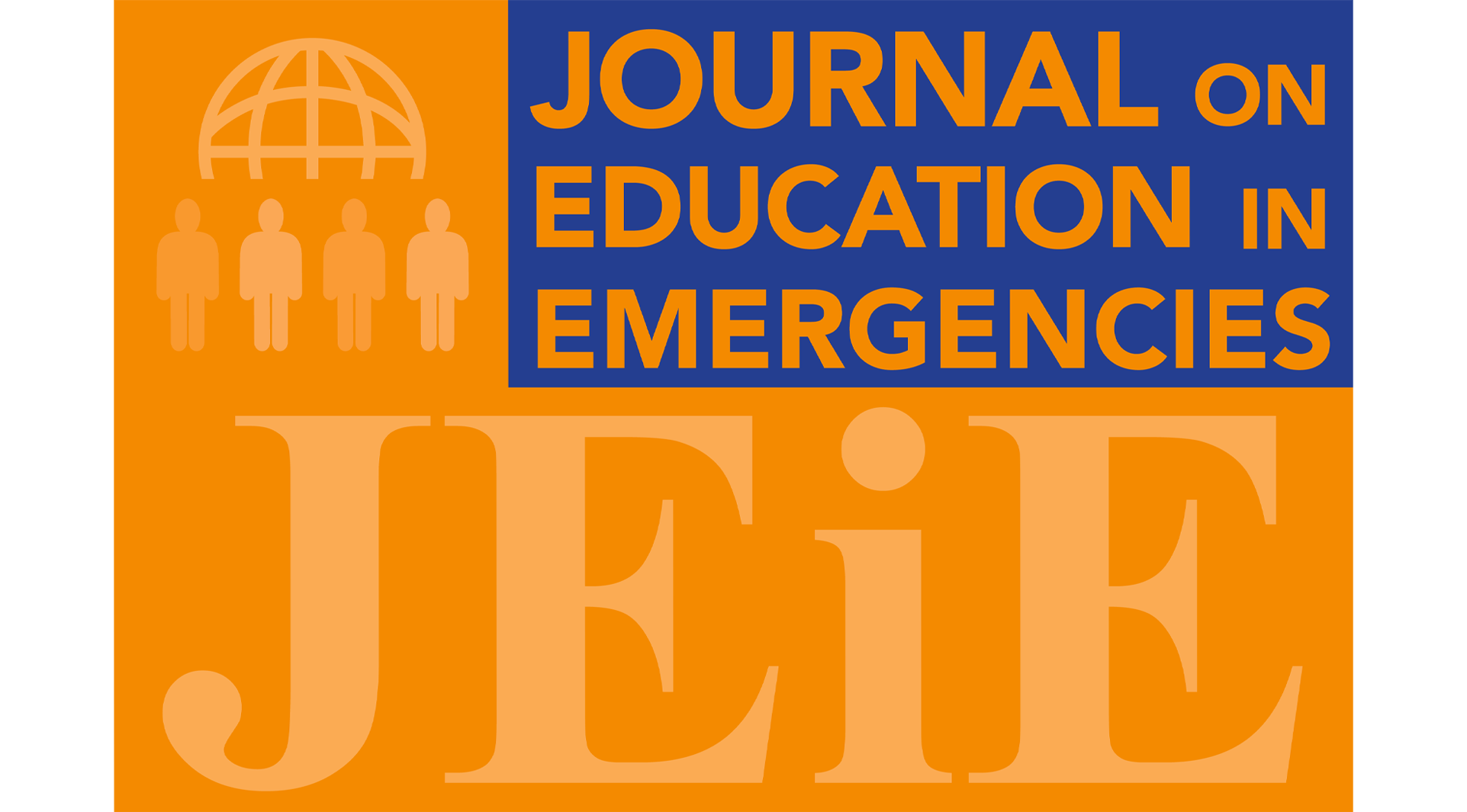 New Issue Release: Journal on Education in Emergencies in French and English
This bilingual special issue of the Journal on Education in Emergencies (JEiE) offers empirical observations of the effects the COVID-19 pandemic has had on students, parents, and teachers in conflict and crisis-affected contexts. It lends rigorous evidence in support of approaches that strengthen preparedness and mitigate against adverse child protection and learning outcomes from future school closures, including those instigated by public health emergencies.
JEiE Volume 8, Number 3 includes six research articles, four field notes, and three book reviews, which are available in English and French. JEiE hopes to reach Education in Emergency scholars and practitioners in their own language and encourage the uptake and use of evidence to inform programming, policymaking, and future research among a wider audience.
The authors who contributed to this issue address teacher pay and working conditions during the pandemic and the rapid transition to remote learning that left many teachers feeling disoriented and overburdened. Some contributors examine the realities of accessing remote learning in digitally marginalised and low-resource settings, while others reveal where remote learning opportunities failed to address the unique needs of learners with disabilities. Several authors reflect on the pandemic's role in bringing educational programming to scale through WhatsApp, video and social media platforms, and innovative resource libraries. Finally, this issue provides a sustained focus on learners' own experiences of the pandemic.
JEiE Volume 8, Number 3, as well as individual articles, can be downloaded for free by clicking on the link below. 
(Visited 72 times, 1 visits today)