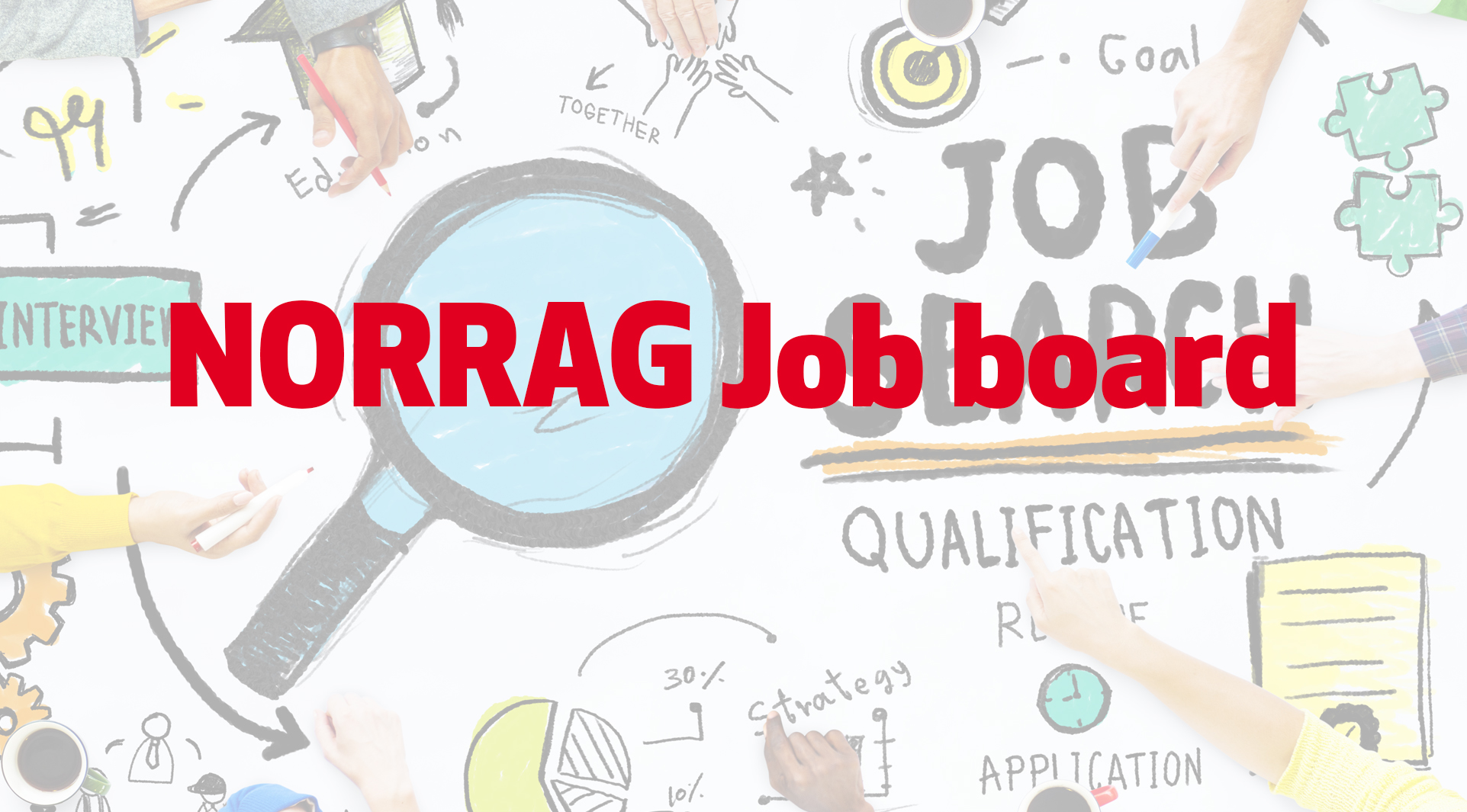 Job Board: Vacant PhD positions - Digitalisation and Society
Would you like to become a PhD student at Østfold University College's PhD programme Digitalisation and Society ?
We are currentlylooking for several candidates who will work on projects within the scope of our new PhD programme. Come and join us from the start! Read more about our PhD programme.
Østfold University College is located in Fredrikstad and Halden; near the skerries and islands of the coast and close to great walking terrain, but at the same time not far from cities such as Oslo and Gothenburg. We are a growing and developing university college that focuses on close cooperation with our students across academic disciplines.
We have a strong relationship with the business community and with our local and regional partners. We offer a broad range of study programmes at bachelor's and master's degree level, which the PhD program Digitalisation and Society builds on.
The PhD programme
he PhD programme promotes interdisciplinary research on digital transformations in society. Research in the programme explores how digital technologies are intertwined with society, and the interplay between societal aspects and digital technologies. The development of digital technology and its integration into a range of different areas and levels fundamentally change the way we act and interact with our surroundings. How we learn and teach, treat patients in the health and welfare sector, develop and conduct business, run and develop organisations, and form policies in the digital society are all areas in need of new knowledge production. These are all thematic areas within the scope of the PhD programme. An extended description of this scope and more information about the PhD programme Digitalisation and Society can be found on our webpages.
The PhD programme is well rooted in our interdisciplinary research area of priority, The Digital Society. As a PhD student you will become a member of this research community, and at least one of your supervisors will be employed at Østfold University College. Information about The Digital Society's research groups and activities can be found on our webpages.
About the position
We are looking for highly motivated candidates who can identify relevant research questions and are able to develop high-quality project proposals within the scope of the PhD programme Digitalisation and Society.
The PhD students are expected to take an active part in our research community. This includes having Østfold University College as your workplace, being regularly present at one of our campuses, participating in seminars and research group meetings etc., and in so doing, playing a key role in a strong and vibrant research community at our institution.
Depending on the fellow's department, it will later be decided which faculty the fellow will belong to and which Vice-Dean of research the fellow will report to.
All applicants must submit a project proposal that falls within the scope of the PhD programme when applying for the position. We encourage all applicants to contact one or more researchers at our institution to discuss your PhD project plans. You can find information about all our researchers and research groups on our webpages (hiof.no).
Qualification requirements
Essential criteria:
Applicants must hold a Master's degree (normally equivalent to 120 credits according to Norwegian standard definitions) that is relevant for the project description and the intended area of research.
Applicants should normally have been awarded the grade B or better for the Master's thesis, in terms of the Norwegian grading scale.
Fluent oral and written communication skills in English. For international candidates (outside of the EU/EEA area): approved TOEFL English test with minimum score 90 or IELTS test with minimum score 7.5. If you are native English speaking, these requirements will not apply.
Sufficient oral and written skills in a Scandinavian language if the proposed project requires such skills.
Emphasis will be placed on:
Quality and relevance of the project proposal
Prior academic and/or research performance
Prior relevant work experience (if applicable)
Ability to work in a project team and to take responsibility for own research goals
Admission and appointment
The PhD position will normally be a full time (100 %) fixed term position for 3 years. The position is fully funded by Østfold University College.
The appointment is to be made in accordance with the State Employees law, the act relating to Universities and University Colleges and the national guidelines for appointment as a PhD student, a postdoctoral fellow or a research assistant.
Østfold University College offers the PhD programme Digitalisation and Society to which the successful applicant employed at Østfold University College will apply for admission.
Østfold University College also offers you:
a unique opportunity to work in an interdisciplinary field
good employee welfare arrangements
a gross annual salary of minimum NOK 532 200 and automatically development with a 3 % annual increase during the period.  In addition to taxes, a further 2% is deducted for the Norwegian Public Service Pension Fund.
Submitting an application
Please submit your application electronically via our recruitment system Jobbnorge.no. All attached documentation must be in a Scandinavian language or in English.
To apply, please click on the 'Apply for this job' button. You will need to create an account to log on, if you do not have one already.
Application must include the following:
A Letter of intent that includes a brief description of your qualifications, your relevant skills and your motivation (maximum one page).
Curriculum vitae. The CV must clearly show that the academic requirements (120 credits and grade B in the master thesis) are met.
A project proposal of 8-10 pages including figures and references. You must use our PhD project proposal guide, which can be found on our webpages. Read more about guidelines.
List of publications (if applicable). Include a short description of your contribution in multi-authored publications.
Copies of degree certificates and transcripts of academic records. The certificates/transcripts/diplomas must include ECTS grades (A-F). Foreign diplomas must be translated into English by the degree-conferring institution. Education taken abroad should preferably be recognized in advance by NOKUT, and a confirmed copy of the letter of recognition should be enclosed.
All attachments should be included electronically within the application deadline. The faculty may require further documentation, i.e. proof of claimed English proficiency.
Contact details
For further information about the PhD programme or the vacant PhD positions, please contact:
Professor Geir Afdal, geir.afdal@hiof.no
(Visited 59 times, 1 visits today)