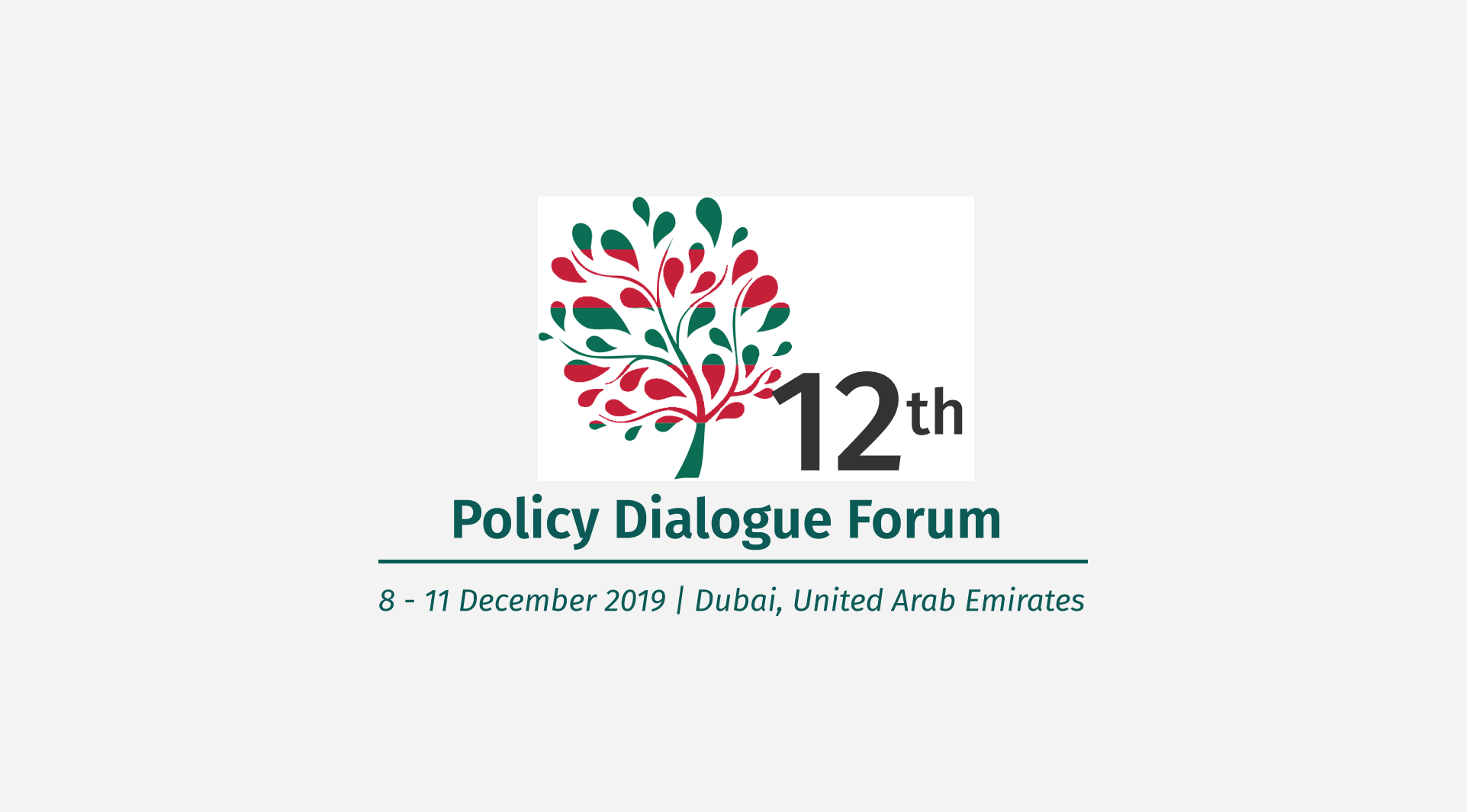 Event Report - NORRAG at the 12th Policy Dialogue Forum on "The Futures of Teaching"
As a member of the UNESCO Teacher Task Force and a key partner, Professor Ji Liu, NORRAG Senior Research Associate, joined delegates at the Annual meeting and the 12th Policy Dialogue Forum of the International Task Force on Teachers for Education 2030 (TTF), jointly organised by the TTF Secretariat, the UAE Ministry of Education and UNESCO Offices in the Region on 8-12 December 2019 in Dubai, UAE.
The Annual Meeting and 12th Policy Dialogue Forum convene key education stakeholders from around the world to reflect on current teaching policies and practices and discuss visions of teaching and learning that respond to the challenges of the 21st century.
The Policy Dialogue Forum 2019 brought together some 300 education stakeholders from around the world to reflect on current teaching policies and practices and discuss visions of teaching and learning that respond to emerging realities and the challenges of 21st-century education systems.
The focal theme for this year is on "The Futures of Teaching," with particular attention to: 1) the implications of new learning goals for teacher preparation and training; (2) addressing inequalities and diversity; and (3) innovations – implications for teacher education and training and practices.
At Plenary Session 2, a NORRAG representative was given the opportunity to discuss NORRAG's status as a global network and knowledge hub for education policy, and introduce our key mandates to produce, disseminate and broker knowledge and engage in capacity development, in particular applications to addressing educational inequalities.
On Day 1, there were two highlight sessions. At the first meeting, Deans and Chairs of UNESCO shared new developments around integration of instructional technology at each of their respective institutions. Increasingly, institutions are adopting blended-models where students engage in online learning communities and attend in-person lectures/sessions with assistance of individual hand-held devices. At the second highlight session, Amy Bellinger (Education Commission) shared details on "Transforming the Education Workforce" Report; Barbara Tournier and Chloe Chimier (UNESCO-IIEP) introduced new work on "Re-imagining Teacher Careers;" Karine Tremblay (OECD) discussed new findings from TALIS 2018. Also notably, an evening-event that was hosted by the 'Futures of Education' project team of UNESCO. Noah Sobe (UNESCO) introduced the Education 2050 consultation plan.
On Day 2, The UAE Minister of Education Husain Al Hammadi and Jordan Naidoo (UNESCO) officially opened the forum. In the afternoon, NORRAG took part in a plenary panel with the Malaysian Minister of Education Maszlee Malik, the Sudanese Minister of Education Mohamed El Amin Ahmed), UAE University Dean Najwa Alhosani, Ms. Anne-Fleur Lurvink of Lyceum Gralingen in Rotterdam, James McIntyre of the Mastercard Foundation. This plenary panel focused on "Addressing Inequalities." Prof Liu of NORRAG expressed the view that although inter-country educational inequality is shrinking, intra-country inequality is expanding, which requires civil societies to mobilize, produce, disseminate local knowledge to tackle educational inequality, all of which are key mandates and thematic areas of NORRAG 's work.
On Day 3, the first highlight session was by Yusuf Sayed of the University of Sussex, UK, who shared details on the new "Teacher Policy Development Guide." The second highlight session was a plenary discussion on monitoring Teacher Education. Specifically, Friedrich Huebler from the UNESCO Institute for Statistics introduced recent efforts to make pre-service training comparable across countries using an ISCED-like system. In the afternoon, Alton Grizzle of UNESCO led a workshop on "Media and Information Literacy Curriculum for Teachers," where the focal point was on how teaching and learning increasingly rely on big data, automation, machine learning and artificial intelligence, which imposes a prerequisite for citizens to cope with inequalities and diversity in the changing media and information landscape. The curriculum aims to prepare teachers to help individual learners by improving their information, media, and technological knowledge, skills, and attitude, such that they can more meaningfully engage in sustainable development, dialogue, human rights, peace, and better governance.
On the final day, a NORRAG representative joined was invited on a visit to Ajman Teacher Training Institute. Later, Co-chair Gerd-Hanne Fosen (NORRAD, Norway) delivers the closing address and outcome statement: the Dubai Declaration. The declaration recognizes that teachers are the key to addressing the learning crisis facing the world, and the challenges for teachers individually and collectively, and for the teaching profession more generally, and the diverse contexts in which they work. The TTF calls on governments to intensify efforts to engage in social dialogue with teachers and their representative bodies to understand teachers' needs, and call upon all actors to galvanize and coordinate national and global efforts in support of teachers in realizing inclusive and equitable quality education for all.
More resources
Image Gallery
(Visited 150 times, 1 visits today)