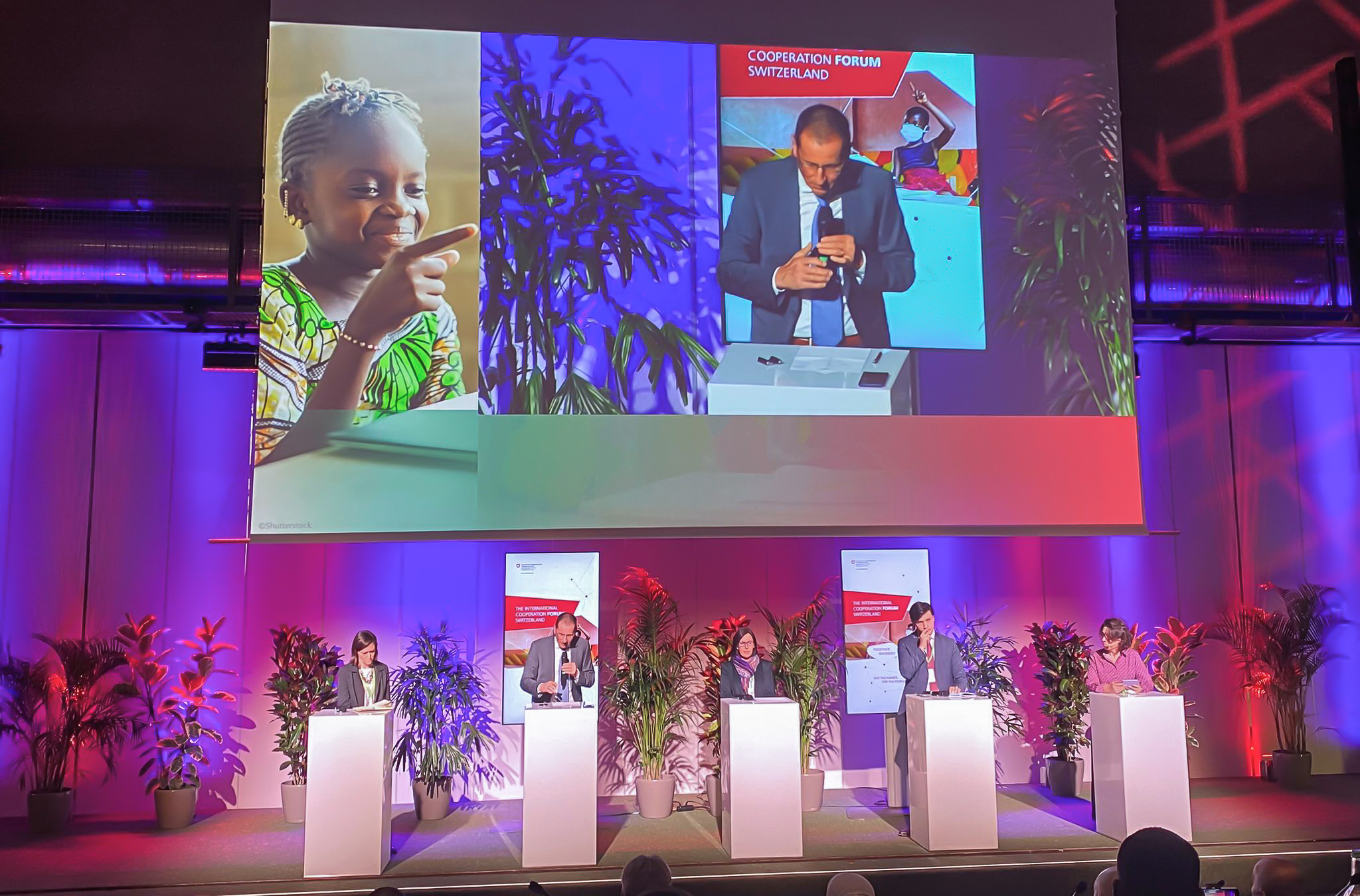 Event Highlights: NORRAG at the IC Forum and ECW High-Level Financing Conference
NORRAG's Executive Director Moira V. Faul and Academic Director Chanwoong Baek represented the Geneva Graduate Institute at two conferences hosted by Switzerland in Geneva in February 2023: the Switzerland International Cooperation Forum (IC Forum), held on February 15th on the theme "Education for Future", followed by the Education Cannot Wait (the United Nations global fund for education in emergencies and protracted crises) ECW High-Level Financing Conference on February 16th and 17th.
The IC Forum was a strategic moment for Switzerland's International Cooperation actors to convene, exchange and discuss solutions to transform education. Arushi Terway, NORRAG Theme Lead Private Sector Approaches, participated as a keynote speaker in the "Together for Innovative Investment In Education" working session of the forum.
The High-Level Financing Conference was the first of its kind for ECW. Co-convened by Switzerland with ECW and the Governments of Colombia, Germany, Niger, Norway, and South Sudan, the conference led to over US$826 million announced in pledges for ECW 2023-2026 strategic plan.
These two events emphasize the crucial role that Geneva plays in Education, contributing to Switzerland's position as a key player on the global education scene.
Not yet a NORRAG Network member? Join today and use our powerful new networking tool designed to empower the NORRAG community and facilitate collaboration.
(Visited 61 times, 1 visits today)