We are delighted to welcome Dr. Arushi Terway and Patrick Montjouridès as new members of our research team
Dr. Arushi Terway holds a doctorate in education from Teachers College, Columbia University and an Ed.M. in International Education Policy from Harvard. She brings 12 years of professional experience working in developing countries (India, Rwanda, South Sudan) and doing analytical work on education sector reform and youth education. Her previous work includes USAID funded education policy research and program implementation, serving as co-evaluator in the assessment of SDC's Performance in Basic Education, conducting background research on innovative finance and global aid architecture for the Learning Generation Report and more recently on education planning and finance for the Global Partnership for Education.
As Senior Lead Research Associate based in New Delhi, India, Dr. Arushi Terway will direct NORRAG's portfolio on Private Sector Engagement in Education which includes innovative financing, philanthropy and education, public-private partnerships, and private sector support for the Right to Education movement. The focus will be on good giving and socially responsible private sector engagement in education. She will be leading the new series on Philanthropy in Education and develop empirical evidence, as well as case studies illustrating good practices for the need of domestic resource mobilization and innovative forms of financing for public education in developing countries.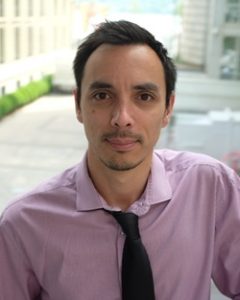 Patrick Montjouridès holds an M.A. in Economics Education from the University of Burgundy in Dijon. He worked for ten years in economics of education, education statistics, monitoring and evaluation, indicator research, and visualization of data. He has been Education Program Specialist at the UNESCO Institute of Statistics in Montreal between 2011 and 2016. Prior to this, he worked for four years as Research Officer at UNESCO's Global Monitoring Report team in Paris, and two years at the Institute for Research in the Sociology and Economics of Education (IREDU) of the University of Burgundy. He has been actively involved in working groups that deal with the operationalization as well as global monitoring of the Sustainable Development Goals.
As Senior Research Associate Patrick Montjouridès will support NORRAG's activities in francophone countries and build new initiatives that support the development of locally-led educational research and policy planning. In particular, he will bring his expertise on educational statistics, educational indicators and visualization of data to sensitize the international community on the need to operationalize free public education (Sustainable Development Goal, Target 4.1), inclusive education (including in terms of rural location, bilingual students and students with disabilities), and the right to decent works (Sustainable Development Goal-8).
See also Our Team
Save
Save
Save
Save
Save
Save
Save
Save
Save
Save
Save
Save
(Visited 965 times, 1 visits today)