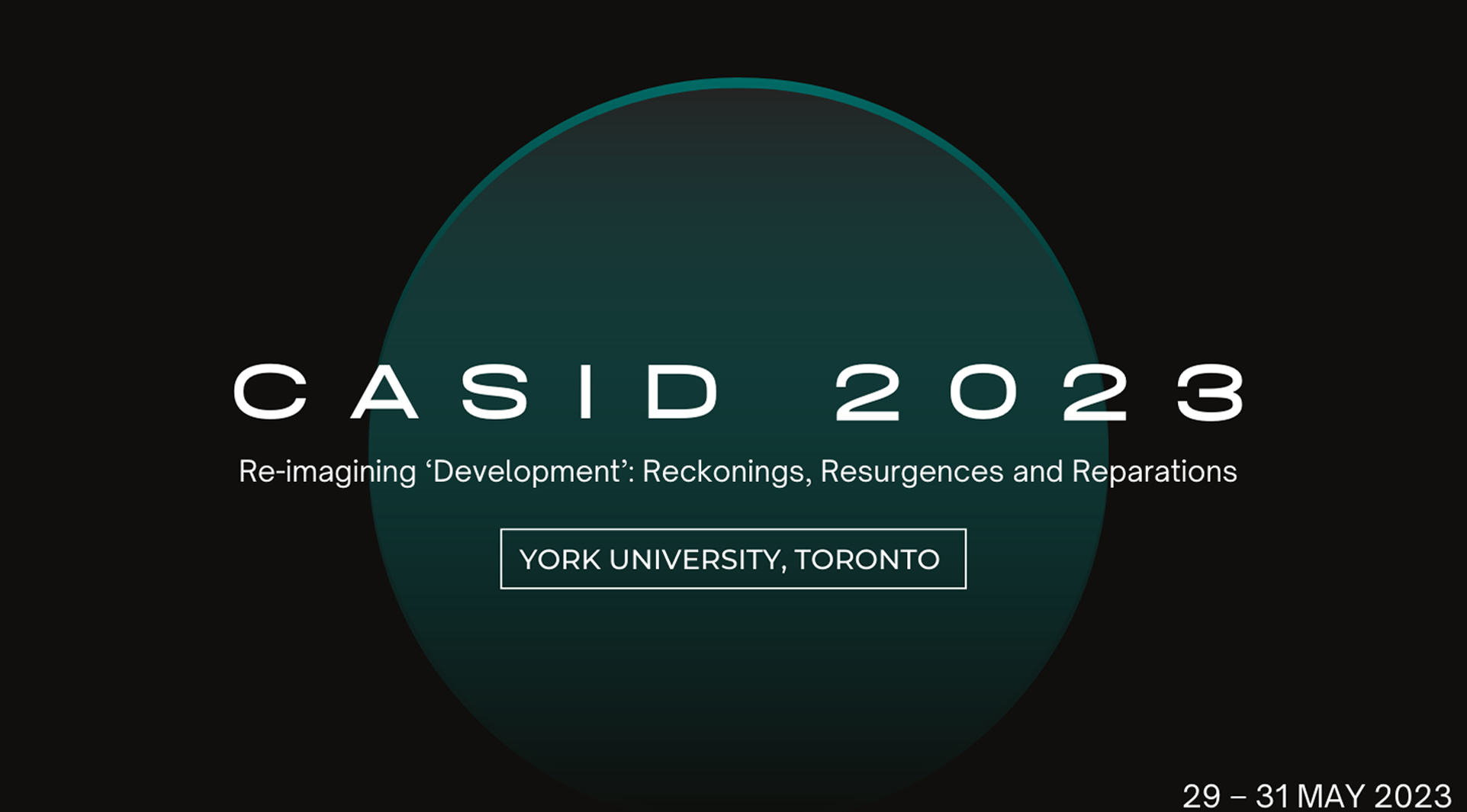 Call for Proposals: CASID 2023 Annual Conference
The CASID 2023 Annual Conference will take place in person and virtually at York University, Toronto, from 29 to 31 May 2023 as a part of the Federation for the Humanities and Social Sciences Annual Congress. The 2023 CASID Conference Committee invites scholars and practitioners to submit proposals for the conference theme Re-imagining 'Development': Reckonings, Resurgences and Reparations.
The deadline to receive submissions is 6 January 2023.
The 2023 Conference theme 'Reckonings and Re-Imaginings' echoes CASID's ongoing focus on struggles for social justice (including racial justice), decolonisation, and planetary survival in the context of concurrent crises: a persistent pandemic, climate emergency, intensifying economic uncertainty and proliferating conflict. 'Development' studies, therefore, emerges at the centre of the interdisciplinary justice-oriented research which the conference seeks to foreground, but simultaneously remains in urgent need of critical transformation itself.
CASID 2023 participants are invited to uncover buried histories, engage with any of the many local and global movements for justice, and reconsider the role of researchers, educators, and practitioners in resisting oppressive and exploitative structures in which their work is implicated. 
What does the future of 'development' studies and practice, which to date has been marked by extreme eurocentrism and sustained market fundamentalism, look like in a time of overlapping planetary threats? What is the role of 'development' scholars in engaging with new internationalisms and mainstream foreign policy debates around the world? CASID looks forward to gathering for these critical conversations, among others, at the Conference. 
(Visited 171 times, 1 visits today)