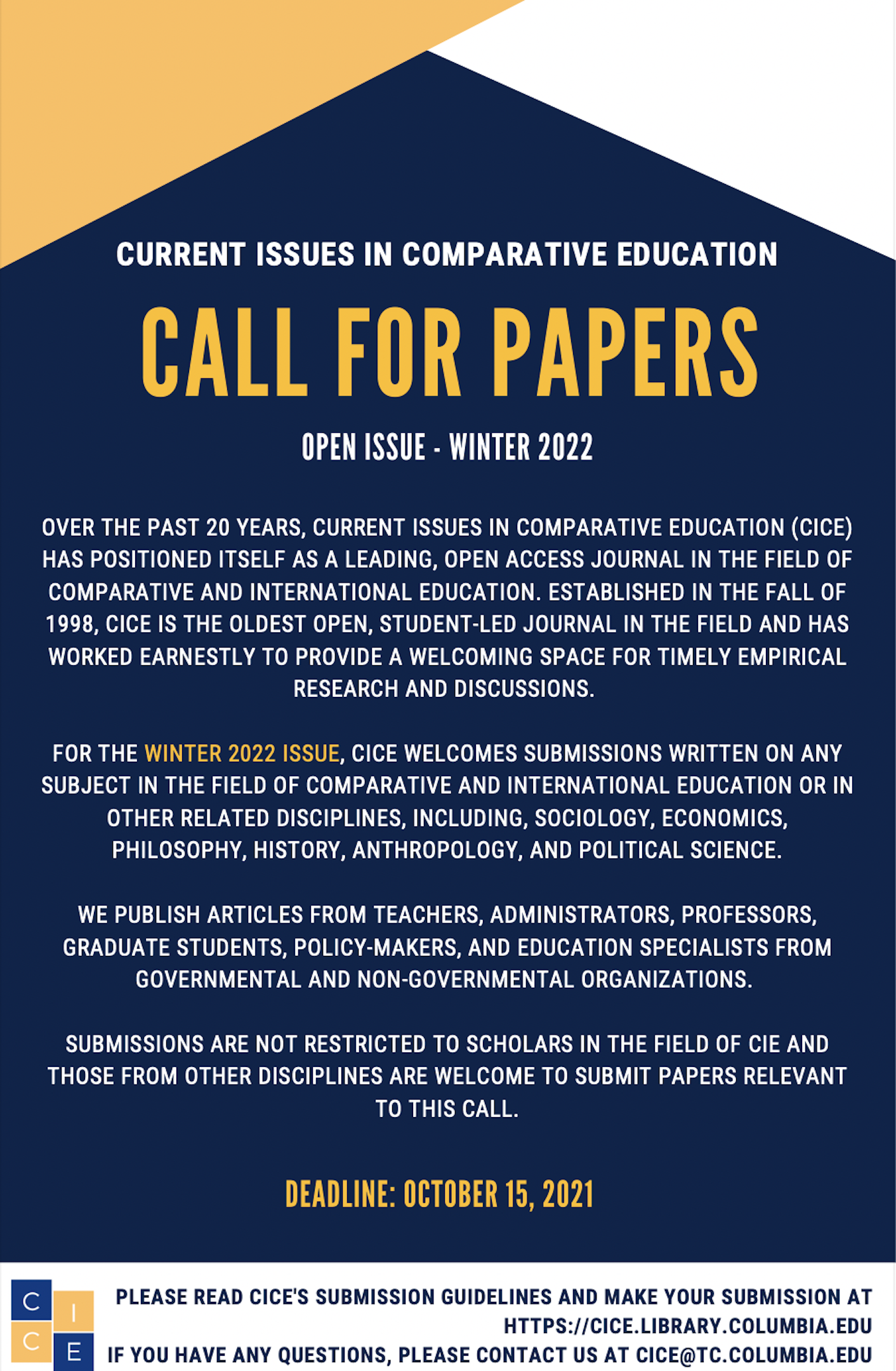 Call for Papers: Current Issues in Comparative Education Open Issue Winter 2022. DEADLINE: 15 October 2021
The Current Issues in Comparative Education (CICE) is promoting a Call for papers for the Winter 2022 Issue. All submissions in the field of comparative and international education, or related disciplines such as sociology, economics, philosophy, history, anthropology, or political science are welcome. Published articles are not only limited to scholars, and are welcome from teachers, professors, administrators, NGOs, and more!
DEADLINE 15 October 2021
Contact cice@tc.columbia.edu with any questions.
(Visited 331 times, 1 visits today)