01 Dec 2021
GENEVA, SWITZERLAND
20-21 June 2019, Geneva, Switzerland: Education in Emergencies Data Summit
see the Event Highlights for a more complete report of the event. 
NORRAG, the USAID Middle East Education Research Training and Support (MEERS) program, and the Inter-agency Network for Education in Emergencies (INEE) will co-host an Education in Emergencies (EiE) Data Summit on 20-21 June in Geneva, Switzerland. The two-day Summit will aim to address EiE data issues, challenges and opportunities across humanitarian and development sector. An optional one-day training on navigating EiE data will also be held on June 19th for interested participants. The event is organised with the support of the Swiss Agency for Development and Cooperation (SDC) at Maison de la paix, the Graduate Institute of International and Development Studies, Geneva.
The purpose of the Data Summit is to share recent work on EiE data issues in order to better understand challenges of EiE data; discuss good practices and success stories; and share recent initiatives, in an effort to strengthen humanitarian-development coherence and to improve programming through EiE data. The summit will bring together EiE data specialists: policy makers, practitioners, donors, academics, and data aggregators working across humanitarian and development sectors.
This summit builds on a series of INEE workshops and consultations to develop an INEE Learning Agenda with the aim of strengthening consensus around knowledge gaps and EiE research themes for investigation. The learning agenda development process includes the diversity of INEE's membership through a series of regional workshops, and global consultations (2018-2020) hosted with strategic partners including NORRAG, the USAID MEERs program, the Journal on Education in Emergencies (JEiE), Global Challenges Research Fund (GCRF), and Dubai Cares. This consultative process aims to ensure that the learning agenda is representative of the EiE landscape at large.
The event is on invitation only and geared towards technical data individuals involved in the issue of data in EiE, if you think you fit this description, please send an email to paul.gerhard@graduateinstitute.ch and sonja.anderson@inee.org with subject Education in Emergencies (EiE) Data Summit.
For more information: please see the concept note
The programme outline for the event is available here.
What the sessions recorded live here:
Day One "The Case for Action"

Day One "Education in Emergencies Data Lightning Talks"

Day Two "EiE Data: Developing an Action Agenda"

Day Two "Plenary discussion and Closing"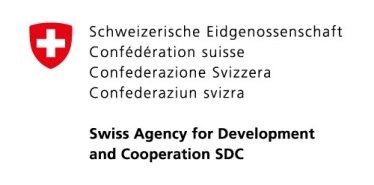 (Visited 93 times, 1 visits today)