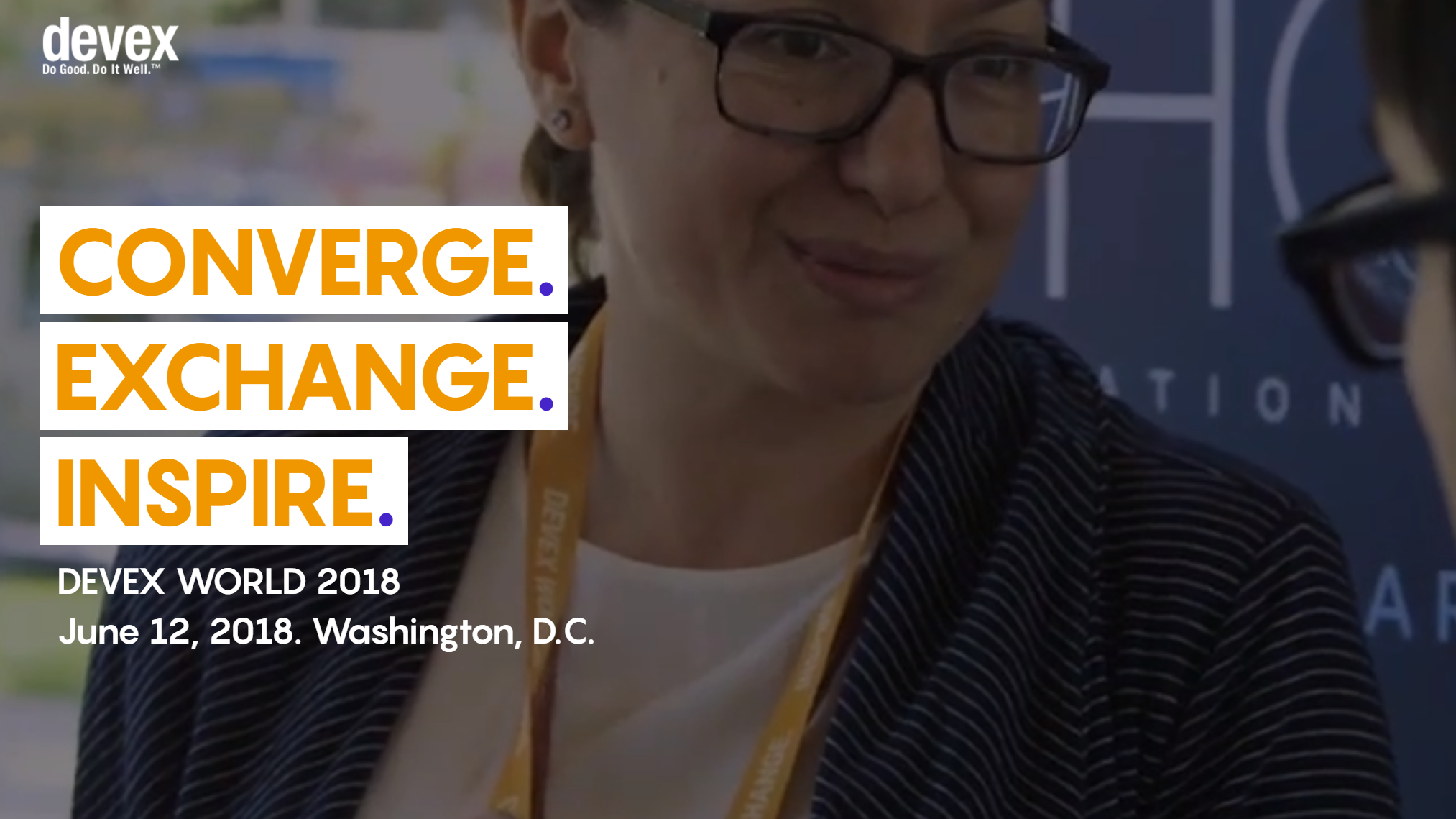 Devex is an event which offered nearly 30 sessions, workshops, plenaries and expert presentations with thinkers & doers, changemakers & expert practitioners. The event took place at The Mead Center for American Theater in Washington, D.C. on 12 June 2018. It is the second edition of this unique global development event with a full day of inspiring, interactive, collaborative sessions.
Watch the live stream below and follow the hashtag #DevexWorld. No sector, no function, no professional can afford to miss the data revolution or arrive late to innovations transforming lives at scale. This more global, dynamic, competitive ecosystem is brimming with possibility.
Learn more about Devex World Themes.
From Story-telling to Movement Building +
Business Transforming Development +
Follow the live stream: https://pages.devex.com/devex-world-2018-livestream.html
OPENING PLENARY
8:30 – 10:30 a.m. (Washington DC)
New Tools for Global Development
Showcasing transformative leaders (big names and new faces) developing radically new tools that will shape the way all of us work
Featured Speakers:
Raj Kumar
President and Editor-in-Chief, Devex
Shivani Siroya
Founder and CEO, Tala
Miguel McKelvey
Co-Founder and Chief Culture Officer, WeWork
Kami Dar
Executive Vice President and Founder, Devex
Maury Blackman
President and CEO, Premise Data
Adva Saldinger
Associate Editor, Devex
Ray Washburne
President and CEO, Overseas Private Investment Corporation
Devry Boughner Vorwerk
Corporate Vice President, Global Corporate Affairs, Cargill
Nadia Naviwala
Special Correspondent, Devex
Rula Ghani
First Lady of Afghanistan
Raquel Alcega
Manager, Development Data, Devex
Full schedule: https://pages.devex.com/devex-world-2018-livestream.html
(Visited 177 times, 1 visits today)