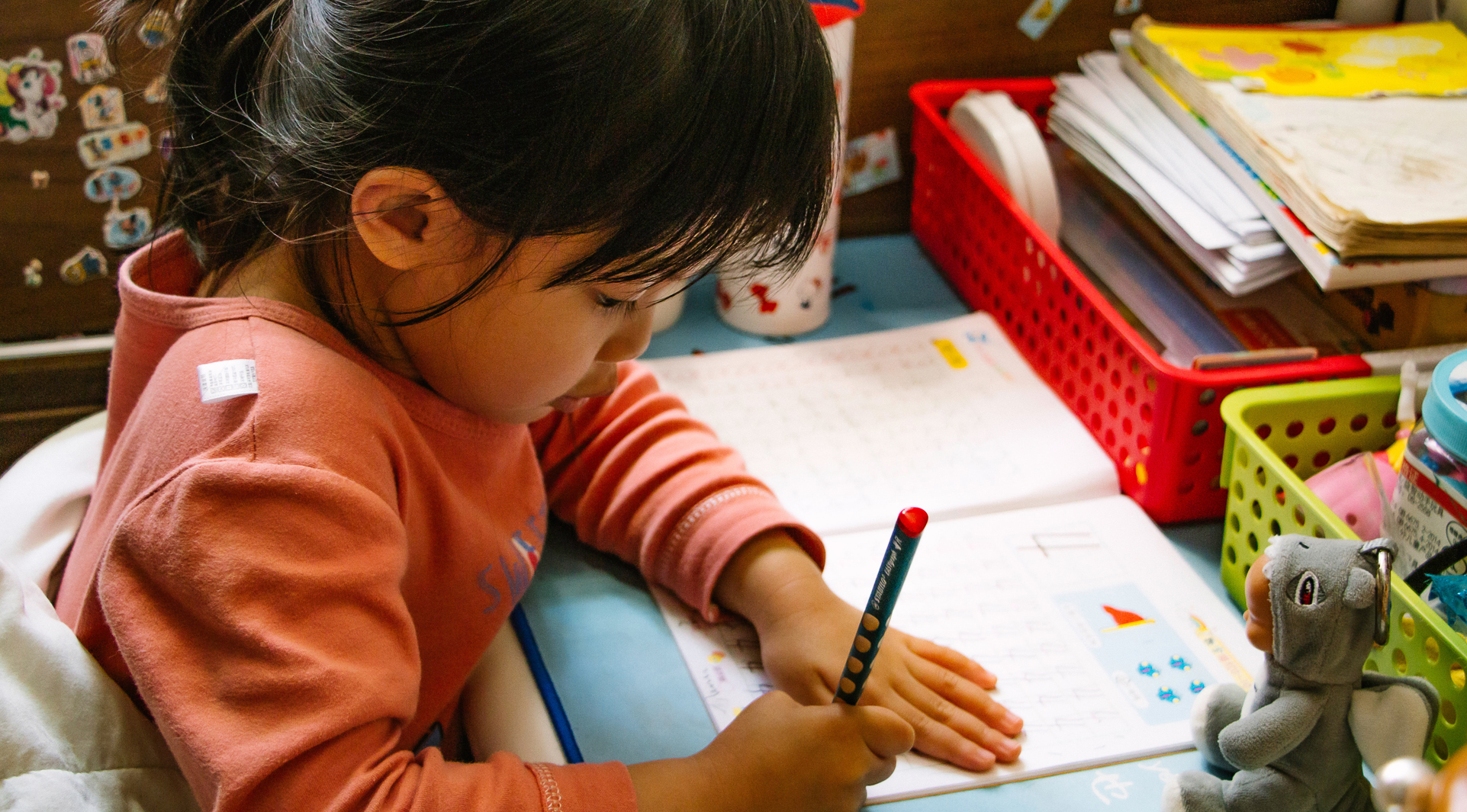 Event highlights: KIX EAP Webinar 15 'Learning assessments and education reform in the EAP region'
The 15th KIX EAP Webinar on 'Learning Assessments and Education Reform in the EAP Region' was organised by NORRAG in collaboration with the Australian Council for Educational Research (ACER) on 26 October 2022. More than 240 participants from over 50 countries attended this online event. The presentations were conducted in English with simultaneous interpretation into Russian and Arabic.

Jeaniene Spink, Research Director of the Education and Development Program at ACER, opened the webinar with insights from the ACER research on how assessment data can be used for reform agendas in the context of SDG 4. Following this overview, the webinar explored the experiences of three learning assessments currently being implemented across the Asia-Pacific region.
The first assessment was presented by Michelle Belisle, Director of the Educational Quality and Assessment Programme (EQAP) of the Pacific Community, who introduced the Pacific Islands Literacy and Numeracy Assessment (PILNA). PILNA is a large-scale regional assessment which collects data of the literacy and numeracy proficiency skills of Year 4 and Year 6 students across the Pacific region. PILNA is administered by EQAP every three years since 2012 in 15 Pacific Island countries. Michelle's presentation explored how governments in the region use this assessment data to inform policy making.
Further, Alejandro Sinon Ibanez, Project Manager and Policy and Programme Specialist, Southeast Asia Primary Learning Metrics (SEA-PLM) Secretariat, introduced the SEA-PLM – a regional learning assessment and capacity-building programme on basic education in six SEA countries. This programme is governed by the Southeast Asian Ministers of Education Association (SEAMEO) and UNICEF and generates comparative data on student learning outcomes. It also provides opportunities for collaboration and exchange between participating education systems.
The final presentation was started by Ketan Verma, Center for Educational Assessment at the University of Massachusetts Amherst, who introduced the Citizen-Led Assessment approach and the impact it has had on policies and practices in India. Baela Raza Jamil, CEO of Idara-e-Taleem-o-Aagahi (ITA) Center for Education and Consciousness, continued the presentation by showing how the assessment was adopted in other countries and presented the citizen-led Early Language and Literacy Assessment (ELANA) initiated in 2021 by the KIX research grantee People's Action for Learning (PAL) Network. ELANA assesses the literacy and numeracy skills of children aged 4 to 10 years old, aiming to understand children's foundational learning and progress across a learning development continuum.
Each presentation was followed by a lively Q&A session. Check out the webinar recordings to learn more!
All KIX EAP Webinars are available on our website. If you would like to have first access to KIX EAP events, activities and resources, sign up here.
NORRAG invites you to connect with a vibrant community of experts in education by joining the new NORRAG network platform.
Speakers and Moderators
Основные моменты 15-го Вебинара KIX EAP: Оценивание обучения и реформа образования в регионе EAP

15-й Вебинар KIX EAP: «Оценивание обучения и реформа образования в регионе EAP» прошел 26 октября 2022 года, он был организован NORRAG в сотрудничестве с Австралийским советом по исследованиям в области образования (ACER). Участие в этом мероприятии, которое проводилось онлайн, приняли более 240 представителей более чем 50 стран. Презентации проводились на английском языке с синхронным переводом на русский и арабский языки.
Вебинар был открыт выступлением г-жи Джиниен Спинк, Директора по исследованиям Программы образования и развития ACER; она представила выводы из исследования ACER о том, как данные оценки могут быть использованы в программах реформ в контексте ЦУР 4. После этого обзора на вебинаре был рассмотрен опыт трех оценок обучения, которые в настоящее время внедряются в Азиатско-Тихоокеанском регионе.
Первая оценка была представлена Мишель Белисль, директором Программы качества и оценки образования (EQAP) сообщества Тихоокеанского региона. Она рассказала об Оценке грамотности и навыков счета на островах Тихоокеанского региона (PILNA). PILNA – это широкомасштабная региональная оценка, которая собирает данные о навыках грамотности и счета учащихся 4-го и 6-го года обучения во всем Тихоокеанском регионе. PILNA проводится EQAP каждые три года в 15 островных странах тихоокеанского региона с 2012 года. В презентации Мишель рассматривалось, как правительства стран региона используют данные этой оценки для разработки политики.
Затем Алехандро Синон Ибаньес, Руководитель проекта и специалист по политике и программам, Секретариат SEA-PLM, рассказал о SEA-PLM – региональной программе оценки обучения и наращивания потенциала в области основного образования в шести странах ЮВА. Эта программа осуществляется под руководством Ассоциации министров образования стран Юго-Восточной Азии (SEAMEO) и ЮНИСЕФ и дает возможность получить сравнительные данные о результатах обучения учащихся. Она также открывает перспективы для сотрудничества и обмена между участвующими системами образования.
Последняя презентация была сделана Кетан Верма, Центр оценки образования при Массачусетском университете в Амхерсте. Он рассказал о подходе «Оценка под руководством граждан» и о том влиянии, которое данный подход оказал на политику и практику в Индии. Презентацию продолжила Баэла Раза Джамиль, Генеральный директор Центра образования и сознания Idara-e-Taleem-o-Aagahi (ITA); она рассказала, как оценка была принята в других странах и представила систему ранней оценки языка и грамотности (ELANA), которая была запущена в 2021 году грантополучателями – исследователями KIX в Сети People's Action for Learning (PAL). ELANA оценивает навыки грамотности и счета у детей в возрасте от 4 до 10 лет, для того, чтобы понять, как дети усваивают базовые знания и продвигаются по далее в части развития обучения.
После каждой презентации прошла оживленная сессия вопросов и ответов. Для того, чтобы узнать больше, ознакомьтесь с записями вебинара!
Все вебинары KIX EAP доступны на нашем сайте. Если вы хотите получить доступ к мероприятиям и ресурсам KIX EAP вы можете подписаться здесь.
NORRAG приглашает вас поддерживать связь с активным сообществом экспертов по образованию, вы можете это сделать присоединившись к новой платформе сети NORRAG.
Выступающие и Модераторы
أبرز مجريات ندوة KIX EAP الخامسة عشر عبر أنترنيت "تقييم التعلم والإصلاحات التربوية في منطقة أوروبا وآسيا والمحيط الهادئ"
نظمت شبكة السياسات والتعاون الدوليين في مجالي التعليم والتدريب (NORRAG) بالتعاون مع المجلس الأسترالي للبحوث التربوية (ACER) ندوة KIX EAP الخامسة عشر عبر أنترنيت بعنوان "تقييم التعليم والإصلاحات التربوية في منطقة أوروبا وآسيا والمحيط الهادئ" في 26 أكتوبر 2022. وشارك أكثر من 240 شخص من 50 بلد في هذا الحدث الافتراضي. قُدمت العروض باللغة الإنجليزية مع توفر الترجمة الفورية نحو اللغتَين الروسية والعربية.
وافتتحت جانين سبينك، مديرة البحوث لبرنامج التعليم والتطوير في ACER الندوة مقدمةً لمحة عن أبحاث المركز المتعلقة بكيفية استخدام بيانات التقييم في أجندات الإصلاح في سياق تحقيق الهدف الرابع من أهداف التنمية المستدامة. وبعد هذه اللمحة العامة، غاصت الندوة في تجارب ثلاث تقييمات تُطبق حالياً في منطقة آسيا والمحيط الهادئ.
قدمت ميشال بيليسل، مديرة برنامج جودة وتقييم التعليم (EQAP) في المحيط الهادئ، التقييم الأول وهو تقييم محو الأمية والحساب في جزر المحيط الهادئ (PILNA). ويُعتبر هذا التقييم إقليمي وواسع النطاق يجمع بيانات حول مهارات الإلمام بالقراءة والكتابة والحساب لدى طلاب الصف الرابع والسادس في منطقة المحيط الهادئ. يُنظم برنامج EQAP هذا التقييم كلّ ثلاث سنوات منذ العام 2012 في 15 بلد من بلدان جزر المحيط الهادئ. وفسرت ميشال في عرضها كيف أن حكومات المنطقة تستخدم بيانات التقييم من أجل تقديم المعلومات لصانعي السياسات.
بعدها، قدم أليخاندرو سينون ايبانيز، مدير مشروع ومتخصص في السياسات والبرامج لدى الأمانة العامة لمبادرة مقاييس التعلم للمرحلة الابتدائية في جنوب شرق آسيا (SEA-PLM) التقييم الذي أطلقته المبادرة وهو تقييم للتعلم على المستوى الإقليمي وبرنامج لبناء القدرات حول التعليم الأساسي في ست بلدان من جنوب شرق آسيا. وتقود رابطة وزراء التعليم في جنوب شرق آسيا (SEAMEO) هذا البرنامج الذي يقدم بيانات مقارنة عن نتائج تعلم الطلاب. ويقدم البرنامج أيضاً فرصاً للتعاون والتبادل بين النظم التربوية المشاركة.
قدم كيتن فيرما من مركز التقييم التربوي في جامعة ماساتشوستس أمهرست، العرض الأخير حول تقييم يقوم به المواطنون وتأثيره على السياسات والممارسات في الهند. وأكملت بايلا رزا جميل، المديرة التنفيذية لمركز التعليم والوعي، العرض مفسرةً كيف اعتُمد التقييم في بلدان أخرى وقدمت تقييم اللغة المبكرة ومحو الأمية بقيادة المواطنين (ELANA) الذي انطلق في العام 2021 عن طريق شبكة عمل الناس من أجل التعلم (PAL) الحاصلة على منحة KIX للأبحاث. ويُقيّم ELANA مهارات القراءة والكتابة والحساب عند الأطفال الذين تتراوح أعمارهم بين 4 و10 سنوات بهدف فهم التعليم التأسيسي للأطفال والتقدم المحرز عبر سلسلة متصلة لتطوير التعلم.
وتبع كلّ عرض جلسة أسئلة وأجوبة. يمكنك مراجعة تسجيلات الندوة لمعرفة المزيد!
يمنكم مراجعة جميع ندوات KIX EAP عبر هذا الموقع الالكتروني. وفي حال أردت الاطلاع للمرة الأولى على أحداث وأنشطة وموارد KIX EAP، تسجل هنا.
تدعوكم شبكة NORRAG الى التواصل مع مجموعة فاعلة من الخبراء في مجال التعليم من خلال الانضمام الى منصة شبكة NORRAG الجديدة.
متحدثين ومنسقين
(Visited 1,110 times, 1 visits today)