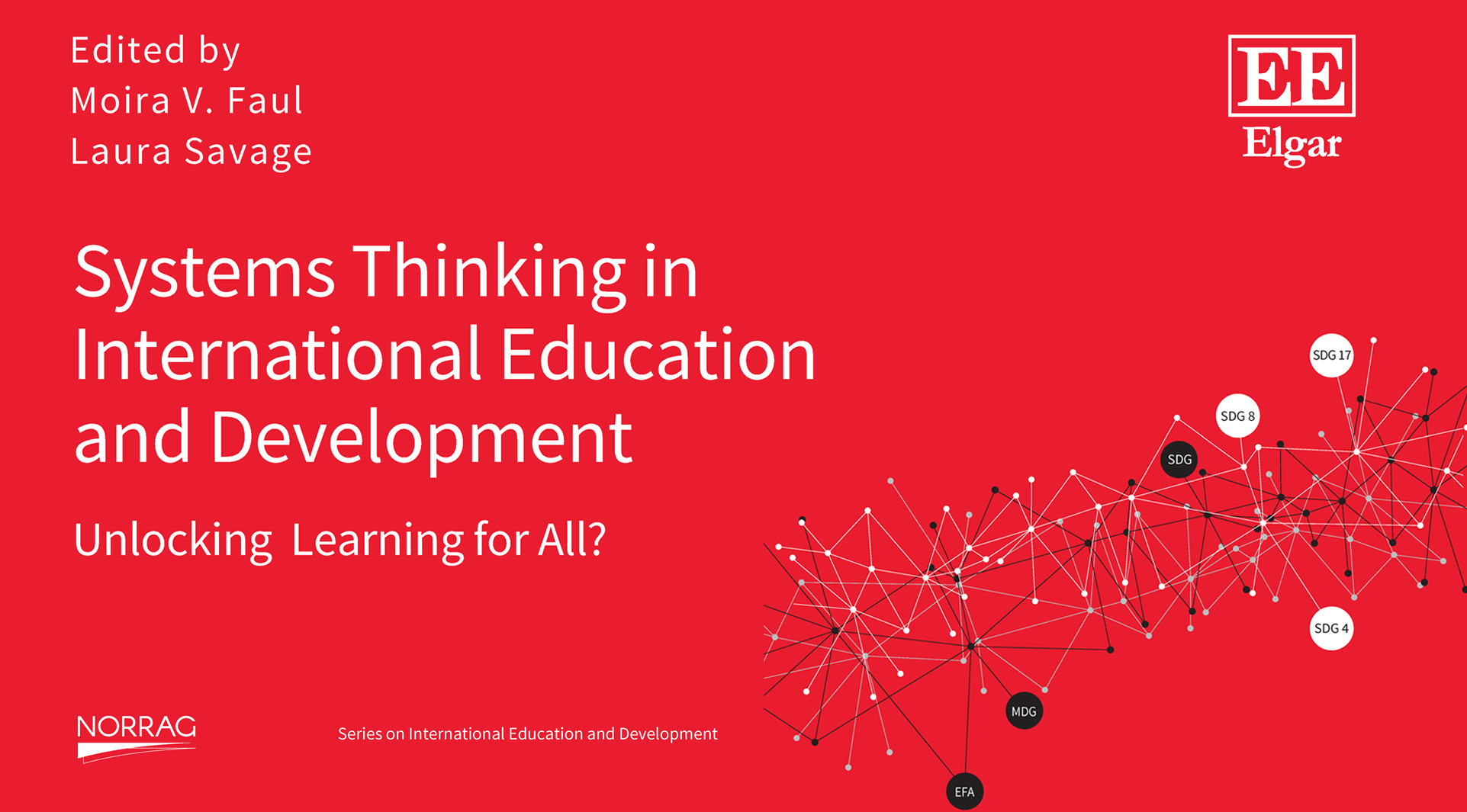 Celebrating Six Months of Systems Thinking in International Education and Development: Launching a Blog Series
It has been an exhilarating journey since the publication of our book, Systems Thinking in International Education and Development in January 2023. As co-editors we embarked on a quest to explore the power of systems thinking to transform education worldwide. Today, we celebrate the six-month milestone of our book's publication, and invite educators, policymakers, thinkers, researchers and more to join us in an ongoing global conversation.
Throughout our collaboration, we realised that our individual backgrounds and experiences shaped our unique perspectives on systems thinking. Moira, an academic expert in complexity, international relations and relational and network analysis, possesses deep theoretical knowledge and practical experience with systems thinking. On the other hand, Laura's brain is trained to think about historiography, politics, and ethnography, leading her to appreciate concepts within systems thinking (such as the acceptance of complexity, the value of the "edge," and the importance of people and relationships) within her political and policy work.
In the conclusion of our book, we outlined key implications for practitioners and offered inspiration for researchers. Crucially, systems thinking shows us why technical solutions based on mechanical or engineering metaphors might not work when we are dealing with humans, and human and social systems. Systems approaches also show us how we might act differently in order to improve both processes and outcomes.
However, in the course of editing the book, we discovered a field still in its infancy. While the word '"system"' is now ubiquitous in global education circles, we often find it used without a genuine systems mindset or the consequent systems practice. We fear that in the next five years, if systems discourse continues to be used without any shifts in practice and mental models, then the global education community may prematurely conclude that systems thinking does not work. That would be a tremendous loss.
To address this gap and delve more deeply into the application of systems thinking, we are thrilled to launch a blog series dedicated to this topic. We extend an open invitation to education practitioners, policy makers, thinkers, and researchers from around the world to contribute your insights, experiences, and lessons learned in using systems thinking concepts, frameworks, or tools in their work. We want to hear why you chose to incorporate systems thinking into your practice and what valuable lessons you have gained from the process.
Key themes we would like to address in this blog series include bringing together additional case studies, refining systems thinking methods as used in international education, as well as learning from and with Indigenous and Global South practices and knowledge systems. While our focus is on education, we also welcome submissions from sectors such as food, health, and energy so that we might learn from and with them. Additionally, by reflecting on the interconnectedness of systems across these sectors, we can uncover new perspectives and generate innovative solutions for educational challenges.
Through this blog series, we aim to foster a vibrant global community of systems thinkers. By sharing diverse experiences and expertise, we can collectively shape the future of education and development.
Six months have passed since the publication of Systems Thinking in International Education and Development, and we are proud of the conversations it has already ignited. We believe there is still much more to be explored within the realm of systems thinking. The launch of this blog series aims to gather a diverse range of voices and experiences to advance our understanding of using systems approaches in education. We invite you to join us on this exciting journey and contribute to the growth of this vital field. Together, we can create a lasting impact on the education landscape and pave the way for a more interconnected and transformative future.
To submit a blog post, please contact Moira Faul, moira.faul@graduateinstitute.ch with the subject line "Blog Submission: Systems Thinking blog series"
About the authors : 
Laura Savage is the Executive Director of the International Education Funders Group (IEFG).
Moira V. Faul is the Executive Director of NORRAG, and Senior Lecturer at the Geneva Graduate Institute. More
(Visited 140 times, 1 visits today)