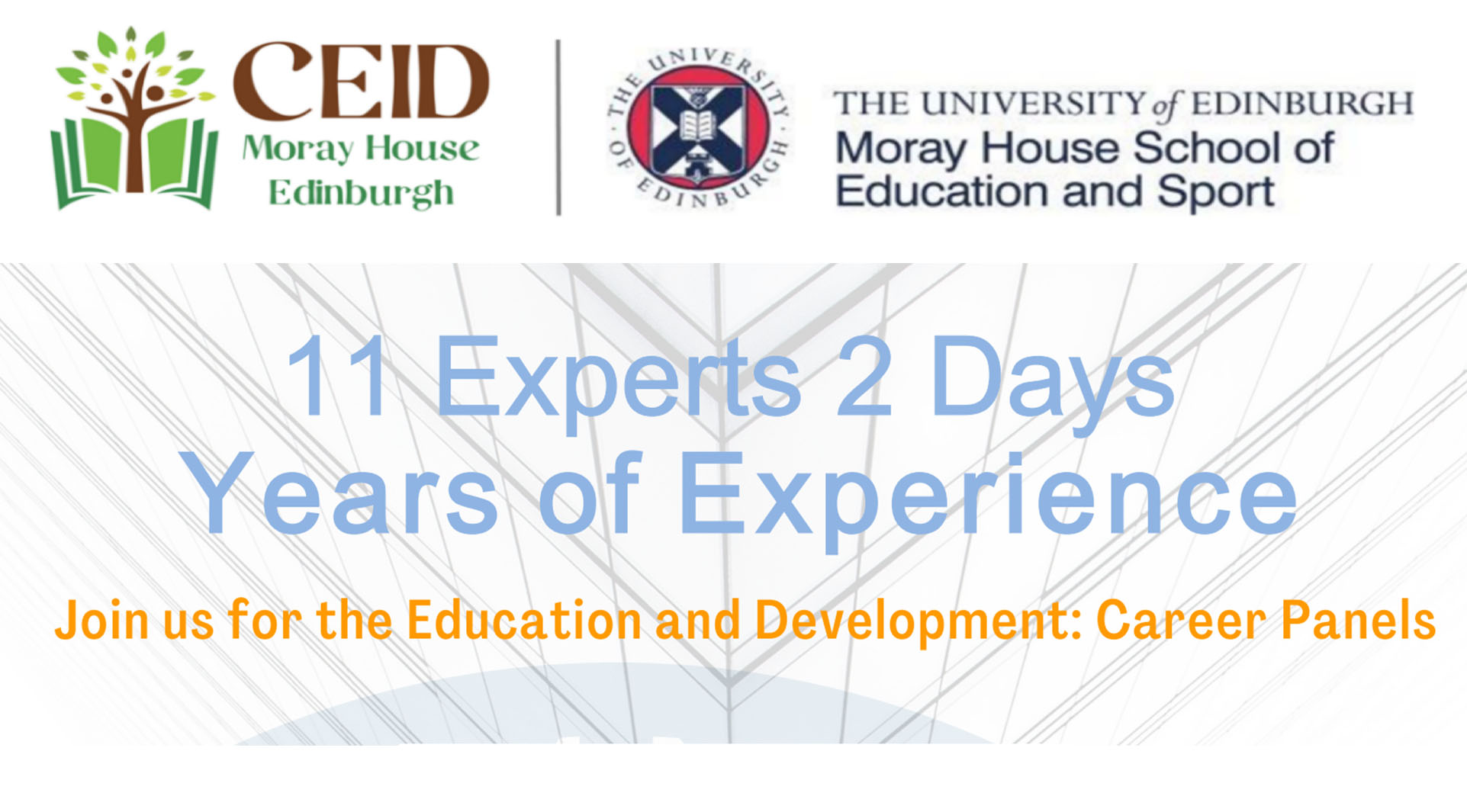 18 March and 25 March: Education and Development – Career Panels
After great success in last year's Education and Development Career Panels, the CEID Community at Moray House is happy to host the second annual Education and Development Career Panels on 18 March and 25 March from 13:00 – 14:30 GMT. The event is geared towards all graduate students and PhD students interested in working in education and development. Across two days, experts working in international organisations and INGOs share their career journey.
About the event
The event welcomes practitioners in education and international development to share their experience and answer questions from those looking at a potential career in the field. Please come with your questions for ready for the panelists.
Please note that registration is required separately for each event.
Day 1: Education and Development: Career Panel #1 Participants
(Visited 276 times, 1 visits today)